The first Tropico was published in 2001 and since then there have been released five new parts of the game with a lot of expansions. And it is quite obvious that a newcomer will struggle upon choosing which Tropico game is the best and what they should start with.
Of course, I am not going to review any expansion packs today, but I feel like this is my mission to help you choose the best Tropico game so you will be playing it with no regrets.
In addition to that, I also rank each part of the series from best to worst in case you don't feel like the best Tropico game I have chosen is the right type for you.
So, still wondering which Tropico game is the best? Read on to find out.
Which Tropico Game is the Best?
The best Tropico game is Tropico 4. Although there are more recent releases available, it is the best in conveying the spirit of dictatorship and city-management simulation.
Best Tropico Games Ranked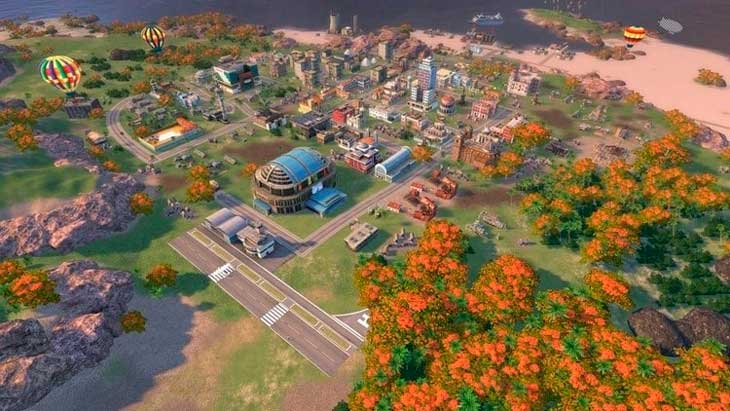 1. Tropico 4
As I have already said, the fourth installment is the best Tropico game.
While Tropico 3 is a nicely polished version of its predecessors, Tropico 4 finally strikes the perfect balance and feels like the most complete game of the series after correcting some limitations and adding up a plethora of useful features including new types of buildings, natural disasters, international trading system, ability to appoint ministers, and so on.
In addition to the major powers of the United States and the Soviet Union, there are some minor ones, such as the European Union, the Middle East, and China.
Furthermore, its campaign expanded as well to twenty missions with different objectives on ten new maps.
To sum up, if you are looking for the best Tropico game and the only one you are about to play, you have to go with Tropico 4.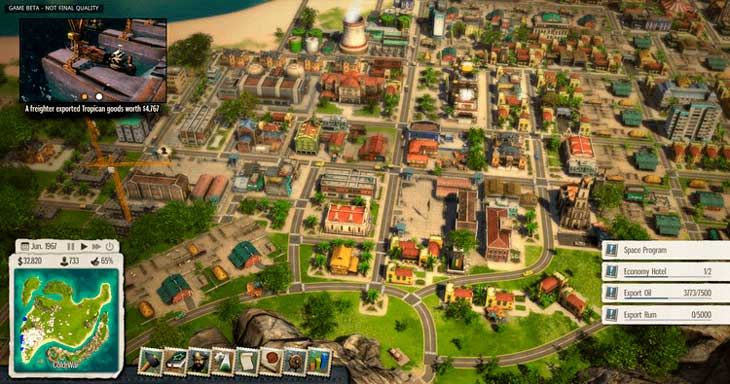 2. Tropico 5
The second best Tropico game in my rankings is Tropico 5.
And although it brings a bunch of new features to the game, I have positioned it lower than the fourth and the sixth version because it is too much oversimplified which annoys me so hard.
Our society constantly loses their ability to think, the only thing that differentiates us from the animals. And Tropico developers have joined this trend.
Now you don't need to figure out how to run a prosperous civilization and delve into the game mechanics, Tropico 5 does everything for you by showing concrete instructions on what you need to do, just follow the tips without hesitation and you will win.
On the other hand, the game also has some positive additions which I would like to outline right now.
Firstly, instead of being bound to the Cold War era, the game starts from the Colonialism and ends up with modern times. This also adds a plenty of new buildings tied to every period that can be upgraded after reaching a new one and the dynasties. It is unlikely that your El Presidente will be able to live through the three centuries; therefore, you can appoint members of the family to governmental positions in order to develop their leadership skills which will help them in running the island after you pass away.
Secondly, while exploring your own island, you can step not only on new resource deposits but also on aggressive animals and tribes.
Thirdly, Tropico 5 has updated some core features, such as trading system, research and renovation, technologies, and resources.
Lastly, the game has an outstanding multiplayer mode which is way better from all of its predecessors, so if you are looking for a place to spend time with the friends, drop off my advice about the fourth installment as the best Tropico game and get the fifth version immediately. It supports up to four players that can play either a cooperative (sharing resources and growing the economy together) or competitive (fighting in the war) type of game.
All in all, although Tropico 5 has lost its complexity from the predecessors, it still has an awesome multiplayer mode; therefore, if the latter is what you are looking for, you should definitely buy it.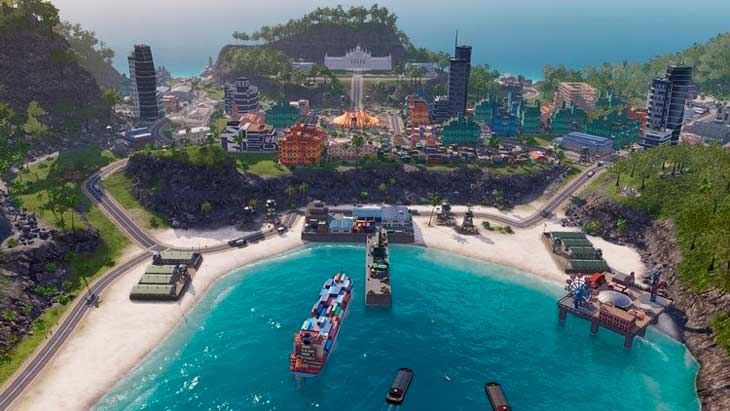 3. Tropico 6
Tropico 6 occupies the third position of the best Tropico game chart.
While it has better gameplay which has a couple of new features and includes the same ones from Tropico 5, I have placed it on the third line because it is utterly overpriced. I believe this is due to its recent release and soon it should have a substantial decrease.
As I said, it has the same features from Tropico 5, but what are the minor novelties I was talking about?
First and foremost, this is a new archipelago system which means that instead of managing a single island, you can manage the whole system of them at the same time and eventually it brings us to the whole new transportation system with a plethora of various vehicles and constructions. For example, you can build bridges between the two islands.
Among the other features, Tropico 6 adds even more building types, rich customization of the dictator, election speeches, and agent raids.
In conclusion, Tropico 6 definitely surpasses Tropico 5 in terms of gameplay, but it doesn't worth the double of its cost, so I recommend you to buy the fifth installment or wait until the price falls down.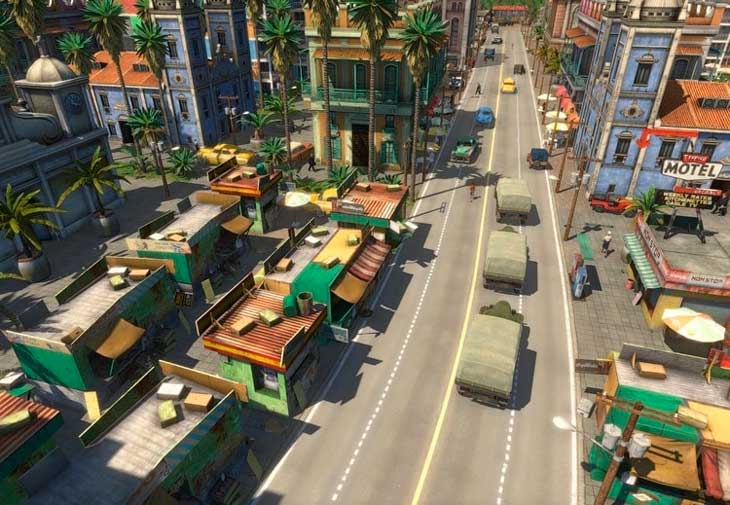 4. Tropico 3
After a long-term period of six years since the release of the last version, Tropico 3 comes out. The game turns back from piracy to dictatorship. And besides astonishing graphics comparatively with the previous releases, it also comes with many useful features.
The one I love the most is a random map generator. From now on, you will never get bored by playing on the same map which makes the game evergreen.
Secondly, Tropico 3 has a more diversified campaign than its predecessor which includes 15 missions with varying objectives.
On top of that, there are lots of other features that positively impact the game, such as timeline editor, new buildings, simulation of the life of each resident, the Avatar, vehicles, election speeches, and more.
Altogether, this is one of the best Tropico games, and I definitely recommend you to give it a try. Unlikely to the following games we are about to talk, this one feels like a nicely polished version in terms of game mechanics.
Moreover, Tropico 3 has modern graphics and totally playable nowadays.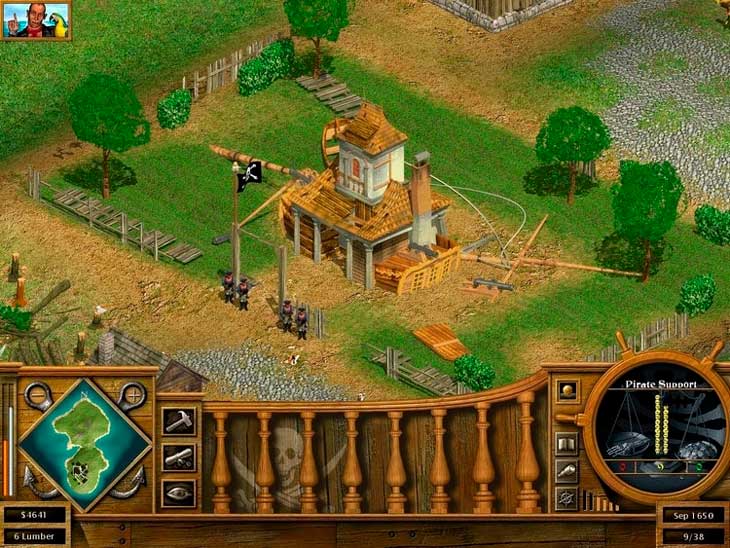 5. Tropico 2: Pirate Cove
Being built on the same engine, Tropico 2: Pirate Cove seems to be more kind of an expansion to the first installment of the game.
Despite that fact, the gameplay is almost completely different.
Instead of being a dictator of an island, this time you play the role of a pirate king and do your best to keep the pirates happy.
In order to do this, you need to hunt for treasures, organize raids to capture slaves who are an inseparable part of prosperous growth of the economy during the game, construct buildings (mainly entertaining ones to amuse the pirates and generate a lot of money) and ships that can be used to hijack other vessels on the waters or neighboring islands.
Also, Tropico 2 is the first game of the series with a single-player campaign where you need to accomplish a certain goal during a set period of time.
All in all, Tropico 2: Pirate Cove is a game that would be nice to play if you are a loyal fan of the Tropico franchise, but I don't recommend it as the best Tropico game if you are looking for a high-quality city-building simulator.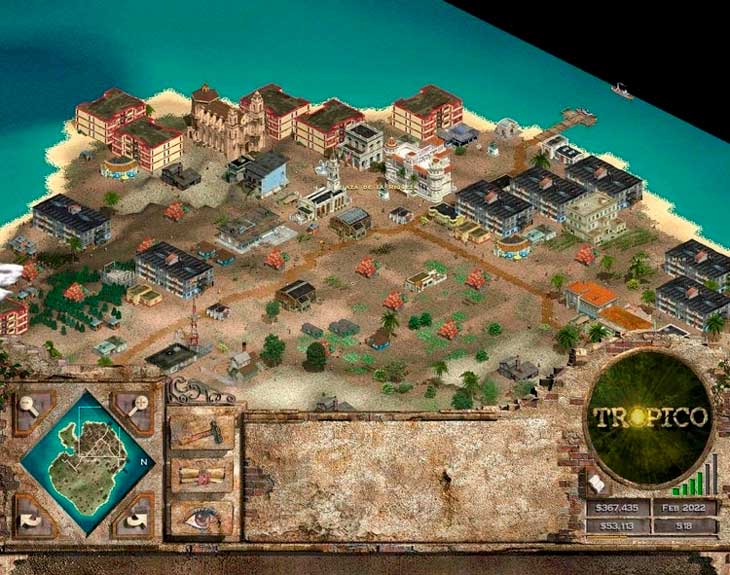 6. Tropico
This is a place where it all began. The first part of the Tropico was released in April 2001, and it was pretty much fun playing it.
But right now, the game is totally unplayable unless you are a loyal fan of the series, not only because of its visual design but logic as well or, to be more precise, absence of it.
The gameplay starts from the 1950s which means that historically we will be affected by the well-known Cold War period; thus, the way you position yourself towards the United States and the Soviet Union will have a huge impact upon your further progress. Besides that, you will also meet other political issues of that time, such as election fraud, corruption, and totalitarianism.
Anyways, the game positions itself to be humorous, so you definitely should check it out for a few hours to learn more about the history of the gaming industry and have some fun.
Conclusion
In conclusion, despite the availability of more recent versions, I believe that Tropico 4 is the best game of the series because it has a perfect balance between the complexity and dictatorship simulation.
On the other hand, if you are looking for a multiplayer mode, Tropico 5 is the best choice for you right now until Tropico 6 doesn't lower the price.
Hope my list of best Tropico games was useful, and you have managed to find the best one for yourself.
Thanks for reading!
---