A series of The Sims has been developing for around 20 years and it already has an insurmountable amount of DLC and 4 complete games.
And to every newcomer, it might be difficult to choose the best Sims game, so they are likely to question which Sims is the best.
Therefore, I have written this guide to help you find out the best Sims game as well as compare all versions of Sims to make sure that you are choosing the right one.
Which is the Best Sims Game?
The Sims 3 is the best Sims game because it includes almost everything from the previous versions and adds up all necessary features to simulate a real-life experience. And although The Sims 4 has better graphics and various emotional states, it still lacks some content and features from its predecessor such as open-world, vehicles, and advanced customization. But I believe that is not the end and with new expansion packs it will catch up with The Sims 3.
Best Sims Games (From The Best to Worst)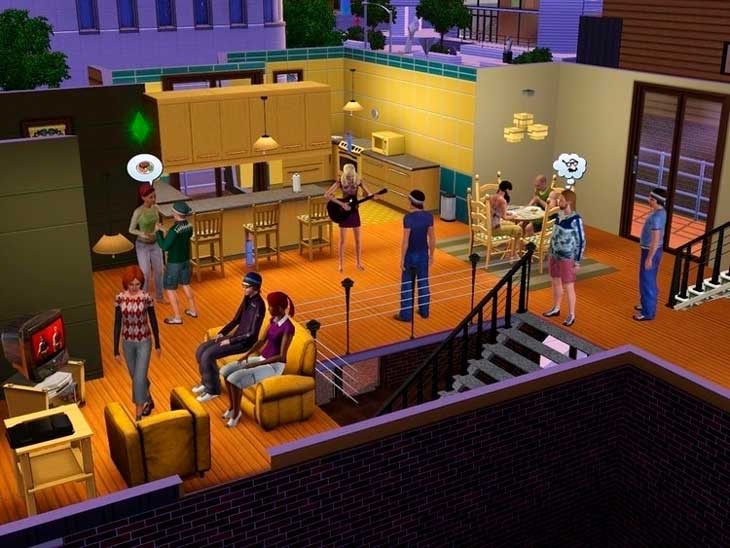 1. The Sims 3
The third Sims includes improved parts from the previous games and a ton of new features that established the most complete real-life simulator and made The Sims 3 the best Sims game.
This is the first game of the franchise with an open world where it is possible to visit other houses and a lot of different places.
The building capabilities were significantly increased and the buy mode was filled with almost everything.
Create A Sim feature brought even more detailed character customization; from now on, you can change voices, tattoos, footwear, body and face shapes (even such little things as freckles and beauty marks).
While in the previous version sims have the aspirations, wants, and fears, The Sims 3 has replaced it with wishes accomplishing which give a player the lifetime happiness points that can be exchanged for rewards.
Lastly, the game also has many new skills and enhanced job features.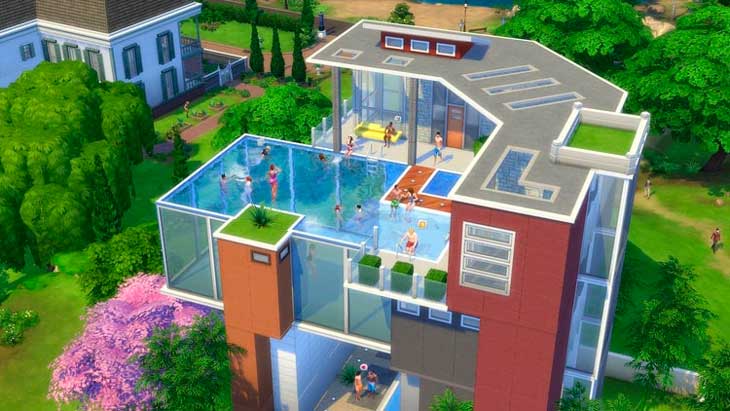 2. The Sims 4
The Sims 4 is more a step back rather than an advancement.
The game has lost an open-world, vehicles, some building features, and Create A Style mode so that it has become more simplified than The Sims 3 in terms of customization.
The only feature which is completely new is emotions that positively or negatively affect the actions a sim performs.
Besides that, aspirations from the second Sims return and whims and goals replace wishes.
Personally, I think it doesn't deserve to be called the best Sims game, and it feels to me like The Sims 4 is just a way to make money off the naive fans of the previous versions, especially by selling expensive DLC that add a small number of functionalities.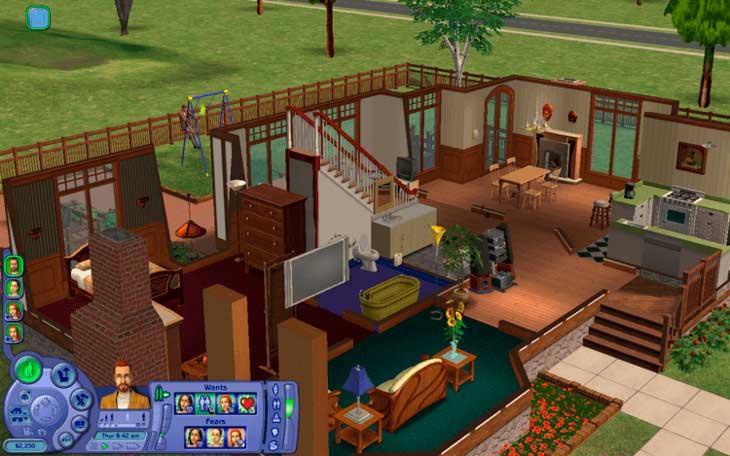 3. The Sims 2
The Sims 2 is the second installment of the famous game which was released in 2004 and had beaten the record of its predecessor becoming the best-selling game on PC of all time. Nowadays, it still could be the best Sims game for somebody, and there is a reason for that.
First of all, the graphics of the new game has changed from an isometric projection to a fully fledged 3D.
Secondly, the customization options are much advanced. Now, there are three premade neighborhoods (Pleasantview, Strangetown and Veronaville) the number of which can be extended by creating your own, it is possible to build a house with up to five floors instead of the usual two, decorate it with even more in-game objects, and create a Sim with a detailed editor where you can adjust every aspect of Sim's appearance, even such small things as eyes, nose, smile, etc.
The Sims 2 has also introduced seven life stages – babies, toddlers, children, teens, young adults, adults, and elders. Now, every group can develop skills (except babies), age, and die when they become old.
The family system was improved. There are family trees, marriages, unions, and breakups. A try for a baby feature may result in a kid after 3 days of pregnancy with the passed in genetics that defines a facial structure, personality type, skin, hair, and eye color.
Lastly, there is an update in social life as well. From now on, Sims can collect memories, interact with almost all NPCs, and receive random phone calls from them.
From other new features, I can highlight aspirations, wants, fears, and a 7-day week.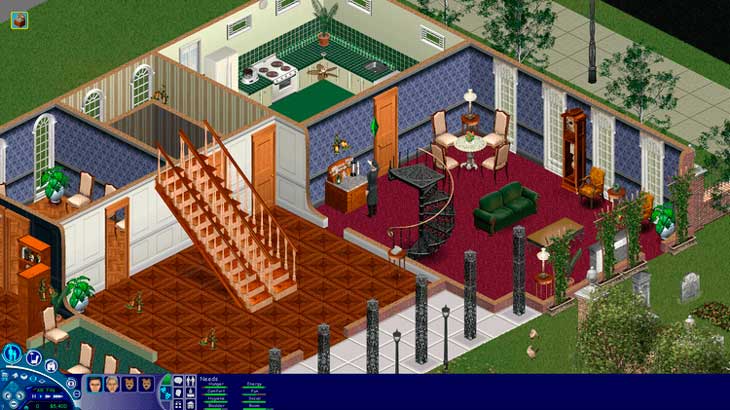 4. The Sims
The last place in my best Sims game list is taken by its first version.
Being released in 2000 it had conquered millions of fans around the globe and managed to become the best-selling PC game in history at that time having sold 6.3 million copies worldwide in the first two years.
The Sims 1 has an isometric projection and although it is hard to compare its graphics with to date, it was astonishing back then.
The game itself includes all basic features of the series in the stage of infancy such as building a home, creating a family, progressing in career, and taking care of your needs.
The gameplay of the first Sims is quite primitive.
It is open-ended and doesn't have a primary objective needed to be achieved in order to win the game. Instead, you can help reach professional and personal goals of the Sims and make sure that their needs, such as bladder, comfort, energy, fun, hunger, hygiene, room, and social are always fulfilled.
In the beginning, you can choose a pre-made family or create your own using an editor to set up Sims' appearance and their personality type.
Then you are moving into a neighborhood where you can either buy a house or a lot in case you want to build a home from the ground up. To do that, a player is given access to more than 150 architectural and furniture elements.
During the game, it is possible to build relationships with the NPCs that appear nearby to the house from time to time in order to satisfy your Sim's needs and create a family. After marriage, your partner moves to the house and you can make children. Kids are able to be born immediately, even without pregnancy and they don't inherit characteristics from their parents.
There are only 3 age groups such as babies, children, and adults. And only the babies can age.
Besides that, The Sims 1 also introduces skills, such as cooking, fitness, logic, creativity, handiness, cleaning, and charisma, which can be developed by the adults only.
From a professional perspective, children attend school and adults go to work every day. And if the kids failing with the grades during a week, they will be sent to military school from where they never go back. On the other hand, getting A grades will bring additional income to the family. In the case with the adults, if they skip their jobs for two days in a row, they will be fired and you will have to start looking for another one. Also, climbing the career ladder, you get chance cards which can cause gain or loss of funds or skill points.
Conclusion
To sum up, although now we know that The Sims 3 is the best Sims game, you still can try other editions from the franchise such as The Sims 4 or The Sims 2 which you may like even more than the third one. It is just up to a person and their expectations from the game.
I hope you have enjoyed reading this article and now your thoughts on which Sims game is the best are more clear.
Thank you for reading! Good luck!
---