Quite a lot of time has passed since The Sims 4 had been released and it already has many expansion packs.
Some of them are good and some of them add almost nothing to the game.
Thus, I have created this ranked list starting from the best Sims 4 expansion packs to the worst, so you will not get lost in them
What is The Best Sims 4 Expansion Pack?
The Best Sims 4 Expansion Pack is The Sims 4: Seasons which includes inalienable parts of the game such as weather, seasons, holidays, and a calendar. On top of that, it adds up a new gardening career, new skills, temperatures, and cool in-game objects.
Best Sims 4 Expansion Packs (From Best to Worst)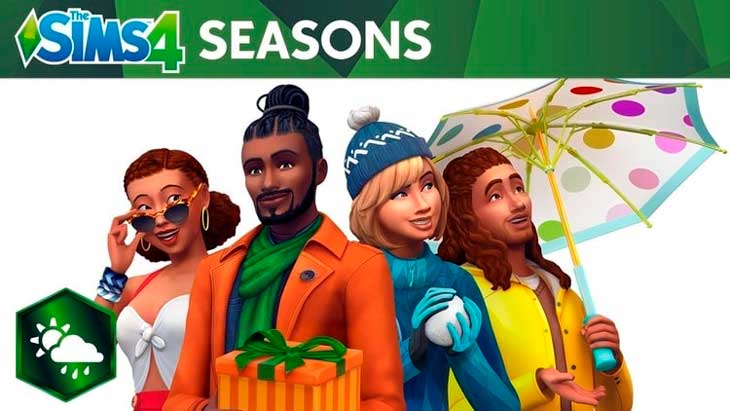 1. The Sims 4: Seasons
As I have already said, The Sims 4: Seasons is the best Sims 4 expansion pack because the features it introduces are essential for the game. Now let's get into the details.
The most important features in this expansion pack are the four seasons and dynamically changing weather that bring even more reality to The Sims 4 and not only visually so that your sims need to adapt to it.
Holidays are another exciting expansion of The Sims 4: Seasons. Personally, I feel like it makes the game brighter and more vivacious, because I love when the holidays come, especially such things as preparation, visiting family, and following traditions. All of this you can find in The Sims 4: Seasons. There are many ready-made holidays and there always an option to create your own if you feel like you need more. They start at 6:00 AM and end at 2:00 AM of the next day. During the celebration, you can decorate a house and try to accomplish as much traditions as possible that vary depending on the type of holiday. On the next day, the mood of your sim will be affected by a number of traditions you have accomplished.
Another useful feature which this one of the best Sims 4 expansion packs brings to us is the calendar. Using the calendar, a player can see the upcoming weather forecasts and events, create their own holidays, and edit ones that are already in the calendar.
The last major improvement you can find in The Sims 4: Seasons expansion pack is a new occupation – gardening. You can start with zero experience as a floral designer where you can create beautiful bouquets and deliver them around the town. And after you become more proficient, you can begin a scientific career of a botanist where you will be making researches, write scientific papers, and gain rewards.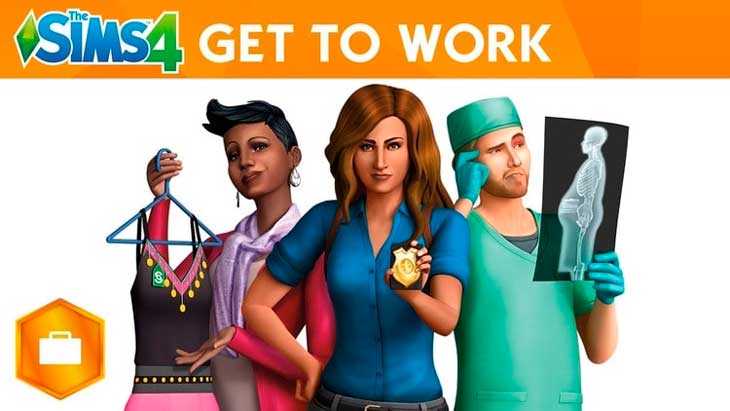 2. The Sims 4: Get to Work
The Sims 4: Get to Work is the first DLC and it still remains one of the best Sims 4 expansion packs.
The main focus of the expansion pack is to provide three new playable careers: Detective, Scientist, and Doctor. So now career success of your sims is not random and depends on how you will be solving crimes as a detective, making groundbreaking innovations as a scientist, or curing patients as a doctor. In case you don't like any of these jobs, you always can become a simentrepreneur and start a retail business.
Secondly, Sims 4: Get to Work features a new location – Magnolia Promenade – with five lots, one of which is free for your own business, three lots are taken by other stores, and the last one is a secret lot with aliens which can be opened by inventing a wormhole generator as a scientist.
Lastly, as I mentioned a while ago, this best Sims 4 expansion pack adds playable aliens to the game. A player can create them from the Create a Sim menu as usual Sims. Besides that, the game is filled with a range of alien presets (e.g. eyes, face, skin tones, etc). Aliens have unique interaction abilities not available to a usual sim such as disguise, personality analysis, mind erasion, and empathy.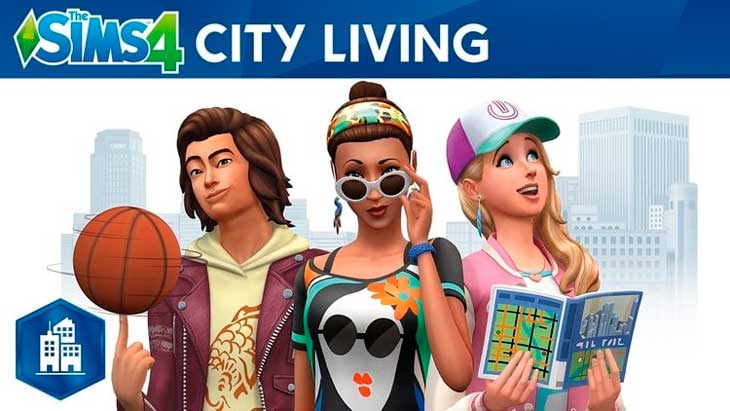 3. The Sims 4: City Living
The third best Sims 4 expansion pack is The Sims 4: City Living. This expansion of the series was very welcomed by the lovers of busyness and noisiness of the streets.
It introduces a densely populated city of San Myshuno filled with a lot of venues such as karaoke bars, art centers, parks, apartments, and penthouses.
There are two types of new lots: apartments and penthouses. And while living in a huge private penthouse you can experience the highest level of comfort as well as on a usual lot, living in an apartment is followed by supplementary gameplay, such as pests, landlords, paying rent, sharing keys with trusted sims so they will be able to come whenever they want, and neighbors which can be noisy or too quiet that will definitely affect the way you spend your nights.
The next valuable update of this third best Sims 4 expansion is new careers. Now you can become a politician, critic, and even social media marketer. Moreover, working one of these careers, a player can choose to either work from home or office or take the day off.
Last but not least significant feature The Sims 4: City Living expansion pack brings to us is festivals which brings an opportunity to participate in themed events with different activities and competitions.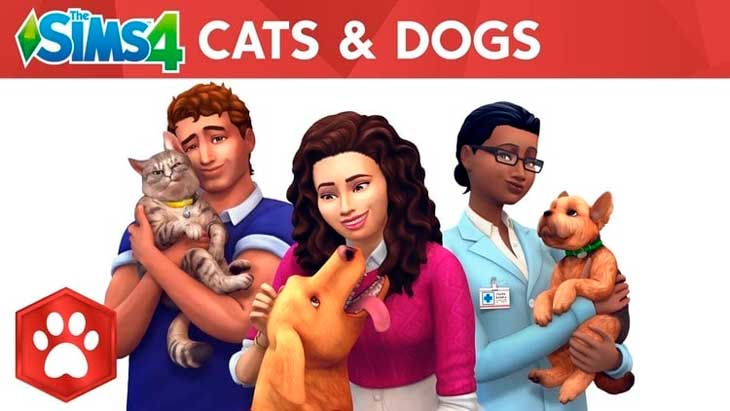 4. The Sims 4: Cats & Dogs
Another best Sims 4 expansion pack that brings inseparable elements of the game is The Sims 4: Cats & Dogs. The same as its predecessors, The Sims: Unleashed, The Sims 2: Pets, and The Sims 3: Pets, this expansion pack reintroduces the closest friends of a human – cats and dogs. Thus, you can create cats and dogs with a new advanced Create A Pet tool which lets you customize pets as well as sims in Create A Sim editor. Unlike in The Sims 3: Pets, animals are not controllable by the player, but you still can bond with them through playing, training, and feeding.
Similar to the previous best Sims 4 expansion packs it also has a new world, Brindleton Bay, which is very spacious and dedicated specifically to having a great time with your favorites.
The last cool feature of this expansion pack is a veterinarian career. From now on, you can open up a vet practice and become the best veterinarian in the town by treating different types of animal illnesses.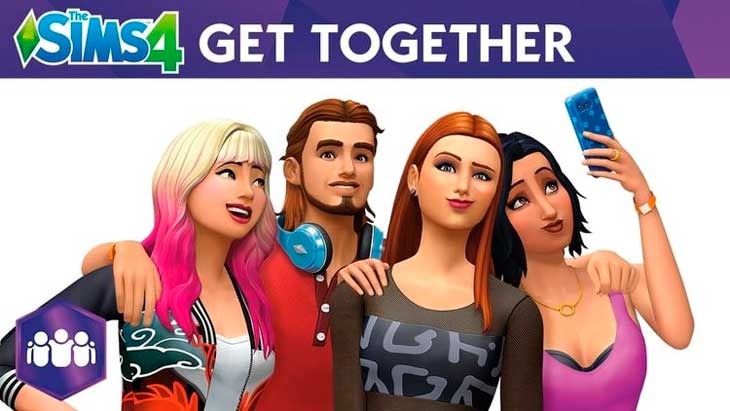 5. The Sims 4: Get Together
The fifth place in my list of the best Sims 4 expansion packs is taken by The Sims 4: Get Together. It introduces a whole new level of social activity with clubs and other small features, such as a city of Windenburg, DJing, dancing, partying, nude outfit, party games, emotional texts, and more. But the main focus of this best Sims 4 expansion pack is on the clubs. So let's look at it in details.
In order to participate in a club, you have to either join an existing one or create your own. And while joining the existing club brings usual activities based on trivial interests, creating your own club is where all the crazy stuff begins.
Creating a club, players can set up all the basic things; for example, club's name, logo, description, style, members, and its requirements. On top of that, you can choose the rules every member has to follow and which ones to avoid despite their usual behavior. And you can choose pretty much everything on your mind, so definitely check out this expansion pack.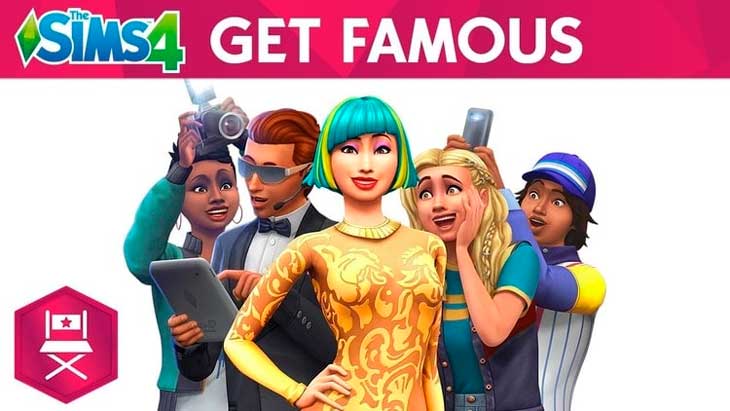 6. The Sims 4: Get Famous
The last item on the list of best Sims 4 expansion packs is The Sims 4: Get Famous. It is the most recent expansion pack which adds only the new world of Del Sol Valley, superstar careers, and lots of luxury items.
There is a lot of ways players can become famous; for example, social media blogging, singing, acting, painting, cooking, or writing, but the main focus of the expansion pack is on the active acting career.
Fame and reputation are other core features of this Sims 4 expansion pack.
The first one, fame, determines how successful sims are in their jobs and can be developed by working hard and gaining popularity. Stars with more fame can use it to advance in their careers, get more influential friends, and succeed in media production.
The second feature, reputation, defines the public image of a sim. If players have a positive reputation, they will get appreciation from the other sims nearby; otherwise, they will receive negative attention, or would not be noticed at all.
Conclusion
In conclusion, despite the many new Sims 4 expansion packs being released, you can always rely on this page to find out the best one before purchasing it. So don't forget to add it to the bookmarks bar because I do my best to keep it constantly updated.
If you have any suggestions on how I can improve this top of the best Sims 4 expansion packs, feel free to let me know in the comments section below. I always take into account the opinion of my readers and it certainly will affect the further updates.
Thank you for reading till the end! Have a nice day!
---