Gacha games are video games that inherited their mechanics form the capsule-toy vending machine where you need to spend virtual currency, usually obtained by investing real money, in order to experience the luck of getting a valuable item which helps you to progress in a game.
They have become very popular on mobile platforms as they are easy to monetize and don't require too much development effort. And from the perspective of players, this is a great type of game that doesn't require their full attention and can be played while watching TV or doing something else.
When I tried to find some gacha games on PC, I had found that there aren't too many available options; moreover, this topic isn't covered well on the Web.
Therefore, I have prepared a list of top 6 PC gacha games that you can find on Steam.
Some of them are free and some of them aren't. But believe me, you'd better purchase games of this type; otherwise, you will get a game that is completely focused on making you want to spend money along the way. And as a result, you are likely to pay even more.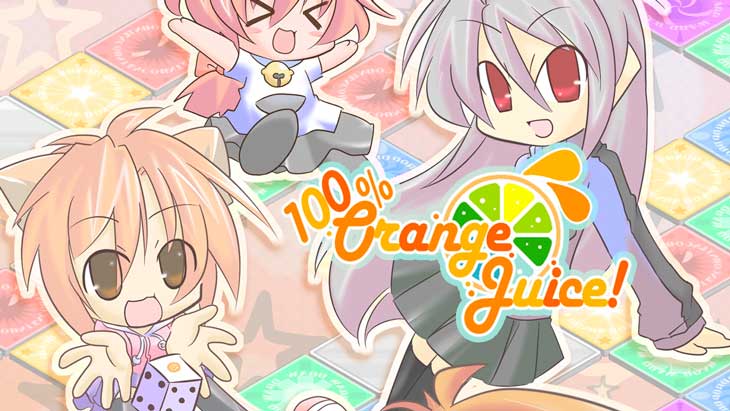 100% Orange Juice
The first place of the best PC gacha games goes to 100% Orange Juice because unlikely to other games on the list, it is completely based on the gacha mechanics.
It sounds funny, but 100% Orange Juice is a turn-based board video game and I think it is not a coincidence because the game is totally laughable, especially if you are going to play it with your friends (yes, it has cooperative mode that can be played online or on the same screen).
The game has many characters with their unique skills and characteristics.
I think you pretty much aware of the roll to move gameplay and the only uncommon features are battles and cards that are being picked and activated during the moves (the game has many variations of them and every time you play, you find something new for yourself).
So, if you are looking for a gacha game for your PC, this is the one I recommend the most.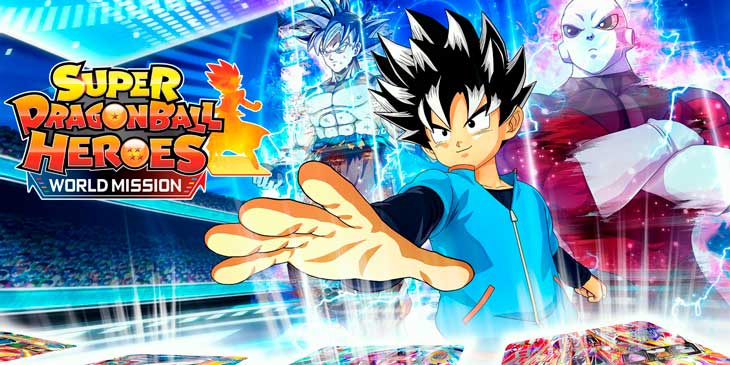 SUPER DRAGON BALL HEROES WORLD MISSION
The second PC gacha game on Steam is SUPER DRAGON BALL HEROES WORLD MISSION.
It is a tactical card game inside of the Dragon Ball universe that is NOT like the Heartstone. I am sure that you think about Heartstone gameplay when see tactical card game in the description, but it is completely different game and the only thing that can be similar between them is cards at the core of its gameplay.
Now let's talk about what you are going to do in this second PC gacha game.
Putting it simple, you have to create your own character, build a powerful deck (there are over a thousand cards in the game that can be obtained randomly), develop cunning strategies, and fight against other heroes in Dragon Ball universe in order to become the world champion.
Overall, this is the second best gacha game on PC that I recommend you to play. And although I warned you at the beginning, I want to do this again: don't be cheap and buy these games because free gacha games are based on donations and you are not only going to miss the sweet gameplay but waste even more money.
So, if you are looking for the best PC gacha game on Steam, 100% Orange Juice and SUPER DRAGON BALL HEROES WORLD MISSION are the best choice.
Now let's move to the "free" ones.

Onmyoji
Onmyoji is more kind of a mix between the first two games because it is turn-based strategy and also has cards that are presented in the game as shikigami. There are hundreds of them and everyone has their own unique story and abilities (typical gacha game). The last interesting thing about these cards is that you can improve and evolve them.
Although the game doesn't have a sole campaign because it is a MMO, it provides us with very interesting gameplay which consists of PvE and PvP battes. Moreover, as this is a MMO game, there is no endpoint where you can win the game and stop playing it.
So, make sure you won't get sucked by the game and become addictive from it (this condition is an inseparable part of all free to play games).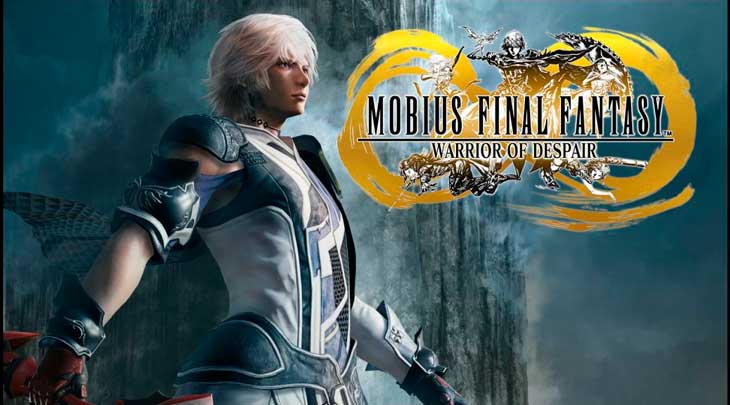 MOBIUS FINAL FANTASY
You might already be familiar with Final Fantasy and this is a great gacha game for PC in case you are a fan of its universe. Otherwise, I recommend you to find something else.
Reading this post, you might already notice my huge dislike for free to play games because nowadays they are complete nonsense and totally just casino machines that enslave people ready to give all of their money for nothing.
Common guys, why you are making games for money with no value? It is even worse than free games on iPhone where all you do is just watching advertisements and trying to understand the game you are playing in between.
Initially, Mobius Final Fantasy was made for smartphones but then it was released for PC as well. And as in any other free smartphone game, you don't need to do almost anything, just watch the game playing itself and do some actions. Usually, there are even no choices; I think developers do this in order to make sure that you won't fall asleep during the game and pay some attention.
And of course, when time, you will be offered to make an absent-minded purchase.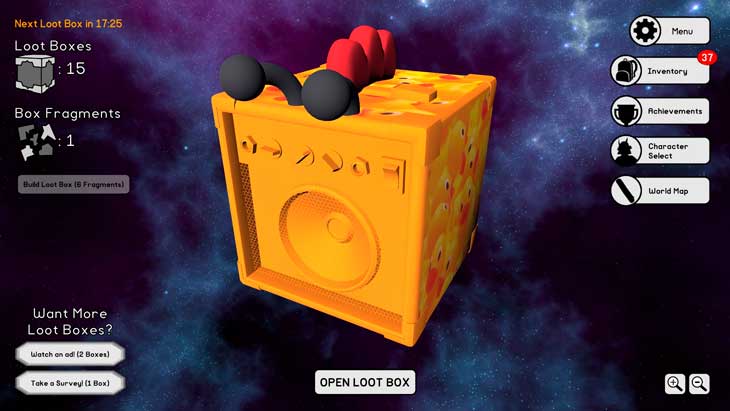 Loot Box Simulator
Talking about advertisements, this is the next pc gacha game on the list. I don't even know why I included it here (subconsciously, I believe this is because I want to make the list bigger, but don't mind).
Watching Ads Simulator, oh sorry, Loot Box Simulator is a game where, as developers say, you can:
Open loot boxes, collect loot, equip cosmetics, face off against the dark lord, watch ads, take surveys, and slowly succumb to addiction.
Really? Now watching ads and taking surveys are features? This way we are going to watch Ads instead of YouTube in the close future.
This makes me very angry, so I just skip to the last one.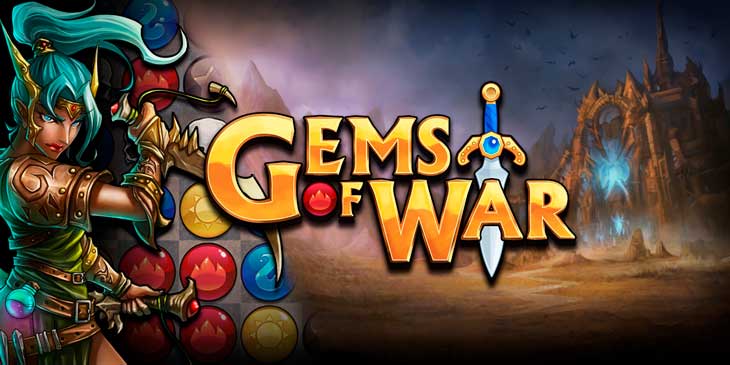 Gems of War
Actually, I was planning to create a list of 5 best pc gacha games and discovered Gems of War – Puzzle RPG afterwards, so I believe it deserves to be higher from the previous game on the list (just a little bit lazy to overwrite it).
This is a match 3 type of games with the elements of RPG where you need to upgrade your equipment and troops in order to defeat other players and bosses.
Also, developed for mobile platforms first, Gems of War offers cross-platform multiplayer along with singe-player modes.
And that's all I have for today! I hope this list of best pc gacha games on Steam was useful for you and you've managed to find a game.
If you still haven't, my personal recommendation is to go with the 100% Orange Juice.
First of all, it is cheap.
And secondly, you don't have to pay in order to experience the gacha gameplay.
Another thing I want to advise you is to not be blinded by "Free to Play" tags; these types of games are made heartlessly with the sole purpose of getting your money. I am really pissed off by this.
Sorry for showing my negativity, but I experience an intense dislike for such things.
Have a good day!
---