Want to buy a new game but have almost no money?
Don't worry! In this post, I'll show you how to find the best Steam games under $10 that are really worth playing.
And by that, I mean very quality game titles.
Because when I went on the page with games under $10 on Steam, it showed me titles I couldn't imagine myself playing.
Therefore, after making a huge research, I have decided to share my findings with you.
Let's get started.
Best Steam Games Under $10
I want to start right off the bat with my list of Steam games I have bought under $10 or almost for that price.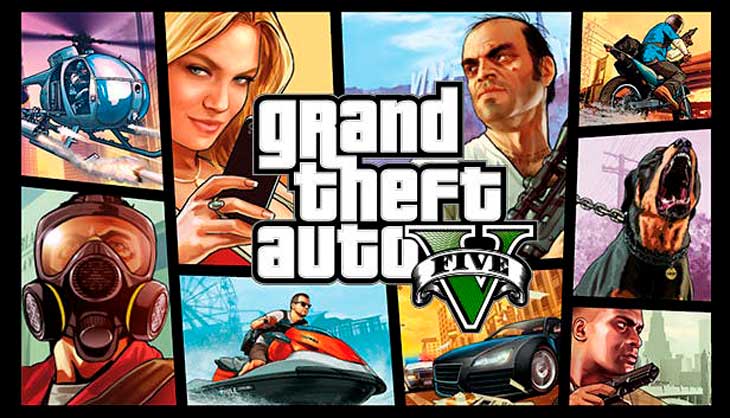 1. GTA V
GTA V is a very famous game, and I think that I don't even have to explain what it is about.
But for those who don't know, GTA V is an action-adventure game with an open world where you can do pretty much everything as if in a real life.
However, it is based on criminal activities and you need to do crazy things in order to progress throughout the game.
And the fact that you can buy this game on Steam for $10 is stunning.
Therefore, if you haven't yet played this game, make sure to buy it without dwelling.
That's an interesting game and you are likely to spend many long hours in it.
Price: $10.69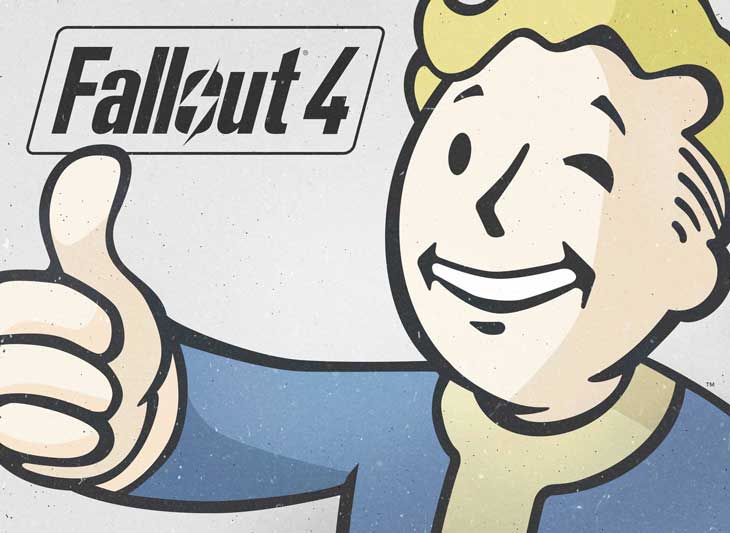 2. Fallout 4
The second amazing game on Steam under $10 is Fallout 4.
Personally, I am a deep fan of the whole franchise.
I fell in love with the game when I first played Fallout 3 about 10 years ago. And Fallout 4 is a sequel to this game, which also features an open world. Only this time, it is set in a post-apocalyptic environment that I enjoy even more.
As well as in GTA V, you can feel complete freedom of choice and survive post-apocalypse on your own terms.
To illustrate, during the game, you will be able to develop your character, scavenge for resources, craft and upgrade equipment, and so on.
The game was developed by Bethesda, a professional company specializing in creating open-world games, so it covers pretty much every aspect of post-apocalypse in detail.
Along with that, there is the main story which I am not going to tell you about because I think you need to experience it firsthand.
Moreover, the price for this fantastic title is only $5.99, and boy, if you are looking for the best game for that much, here it is.
Price: $5.99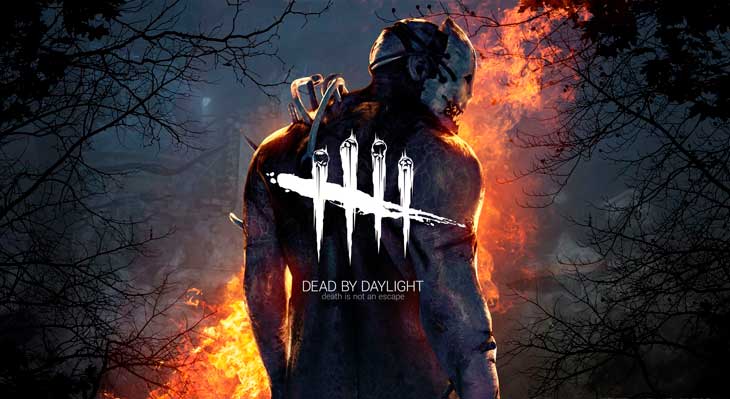 3. Dead by Daylight
Dead by Daylight is another best Steam game under $10.
Years ago, when I was a little kid watching horror movies, I had been dreaming about playing such a game.
Unlike the two previous titles, Dead by Daylight is strictly an online multiplayer game.
Its gameplay is simple: one player takes on the role of the killer and four others – survivors.
And while the role of the killer is pretty obvious, the survivors need to find five generators scattered across the map in order to supply the exit gates and leave the area; alternatively, they can find a key to the Hatch, open it, and safely leave the area through it.
All in all, this is one of the most playable games on Steam right now and its gameplay is hilarious.
Price: $5.99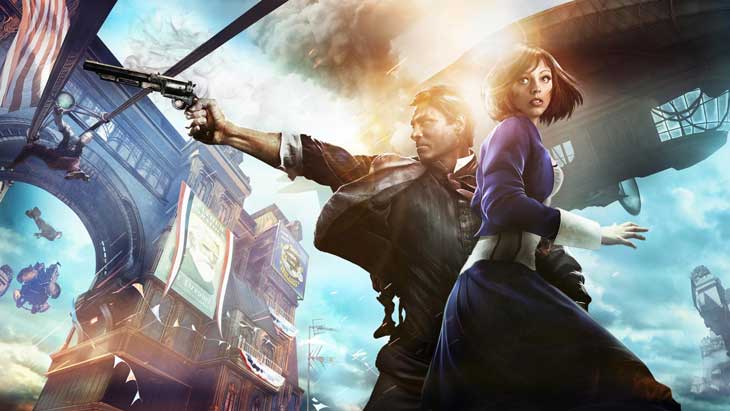 4. BioShock Infinite
BioShock Infinite is my favorite video game when it comes to the story.
As I remember, this is the sole game that has ever made me emotional about it.
And it is likely that you will feel the same.
So basically, BioShock Infinite is a first-person shooter with a linear storyline. But even without being able to alter the story too much, you will definitely enjoy it.
In the game, you take the role of Booker DeWitt who was sent to the airborne city of Columbia in order to rescue Elizabeth, a girl who was imprisoned there for her entire life.
And although I don't want to talk about its plot a lot, because I am scared to spoil you anything, if you value games for the richness of their story, this is the best one you can buy under $10 on Steam.
Moreover, right now it costs only $3.99 and this is not comparable with a fantastic experience you will get in return.
Price: $3.99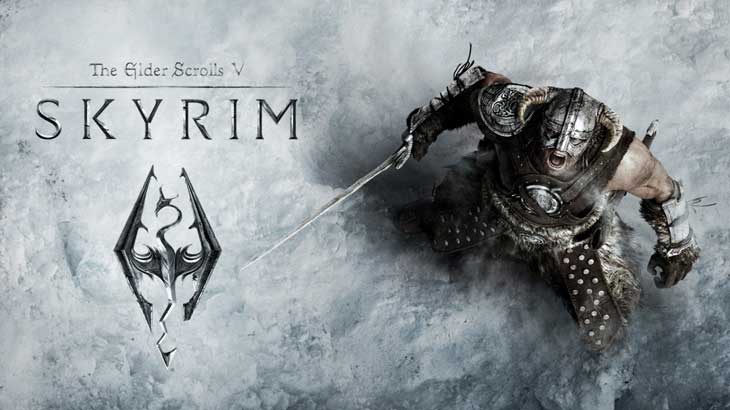 5. The Elder Scrolls V: Skyrim
Recommencing our list of the best open-world games, The Elder Scrolls V: Skyrim is another great title with complete freedom of action.
This game is also produced by Bethesda, the developers of Fallout 4, and this is another masterpiece that had been carefully worked out to the smallest detail.
Instead of the futuristic post-apocalypse, The Elder Scrolls V: Skyrim is themed with an old-fashioned fantasy world of knights and dragons.
As well as in Fallout 4, and pretty much every single game with the open-world setting, here, you can do whatever you want so that you feel fully immersed in the game. For example, scavenge the world for resources, upgrade your equipment, craft, develop your character or even brew potions.
In addition to that, The Elder Scrolls V: Skyrim also has an interesting storyline tied around killing a dragon who wants to destroy the whole world, Alduin the World-Eater.
So, if this game sounds more appealing to you, feel free to buy it.
Its cost is only $6.39; and for that price, you get a game with a wonderful plot and the open world which you can enjoy even after finishing the main quest.
Price: $6.39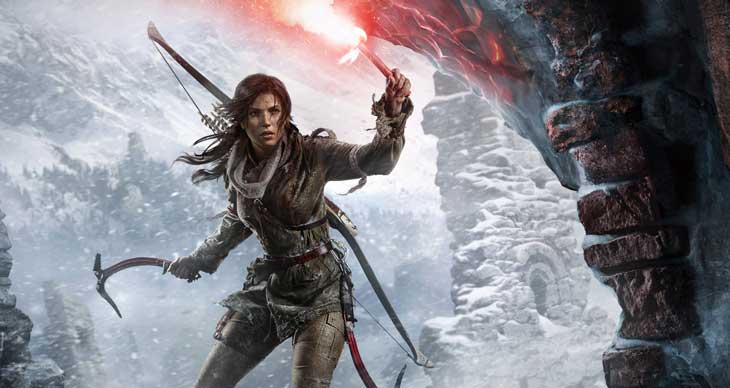 6. Rise of the Tomb Raider
The next best Steam game under $10 is Rise of the Tomb Raider.
I wasn't a fan of the franchise and didn't play any Tomb Raider games before. But this installment made me change my mind.
It is so amazing that I bought the next part, Shadow of the Tomb Raider, immediately after finishing the first one.
I assume that you already know about Lara Croft and her ventures; therefore, I will dive deeper into what you can expect from the gameplay.
Tomb Raider is a third-person action-adventure game; and mostly, it is about combat with your enemies using different weapons (rifles, pistols, shotguns, and even bows).
Alternatively, you can simply stealth throughout the enemy without even fighting.
The next part consists of showing your agility by overcoming natural obstacles.
And, of course, it wouldn't be a Tomb Raider if it didn't have interesting puzzles.
Price: $7.99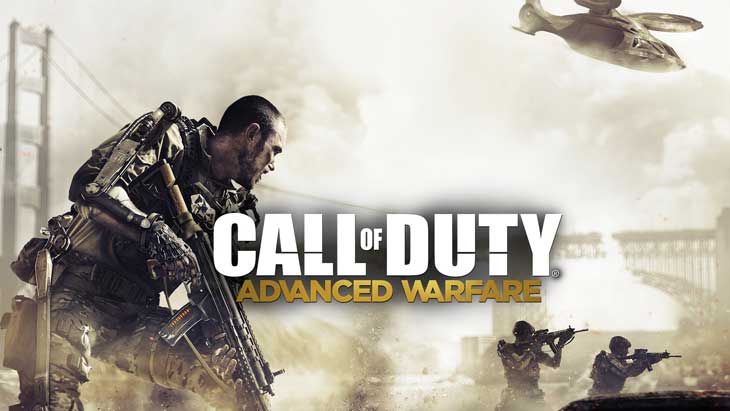 7. Call of Duty: Advanced Warfare
As well as any game on this list, Call of Duty doesn't need a special introduction because every gamer knows what it is about.
The interesting fact about my gaming journey is that Call of Duty is the first game I have ever played when I had the first PC. Of course, it wasn't the Advanced Warfare.
But playing it when I almost knew nothing about computer gaming was very mind-blowing. And I still remember that moment of myself launching it. It was a shock, probably, if I still have this memory.
By the way, it was Call of Duty 2 and between the releases of these games, there are almost 10 years which gave developers a lot of time to make the game even better.
And right now its price on Steam is under $10.
Price: $9.39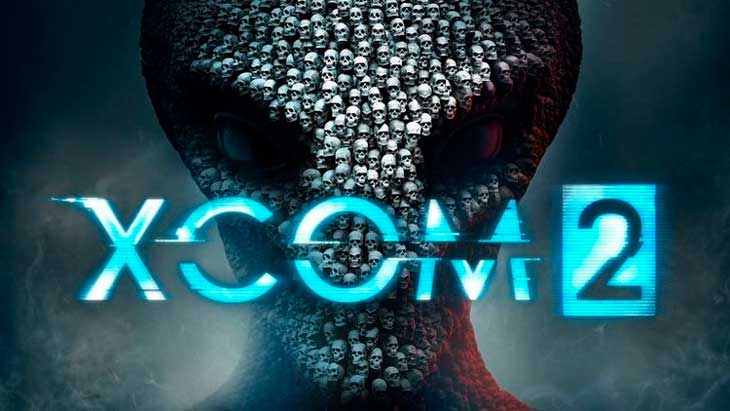 8. XCOM 2
XCOM 2 isn't a very popular game because it involves a lot of thinking which many modern gamers don't like.
On the other hand, there are people that immensely love this type of game, and I want to admit that I am one of them. Even from the youth, I could enjoy playing chess and for me, XCOM 2 is kind of a contemporary interpretation of that game.
As it is a sequel to the XCOM: Enemy Unknown, XCOM 2 is set 20 years after the events of its predecessor and follows the plot where you need to rescue the Earth from the alien occupation while having a base on one of their abandoned spaceships.
There are two components at the essence of the gameplay: turn-based combat and strategic management.
I hope you know about the first one.
So, considering the second component, you will have to carefully manage the operations at the spaceship.
Therefore, if you love to think and want to develop this skill which may come in handy sometimes, make sure to check it out as well.
Price: $9.39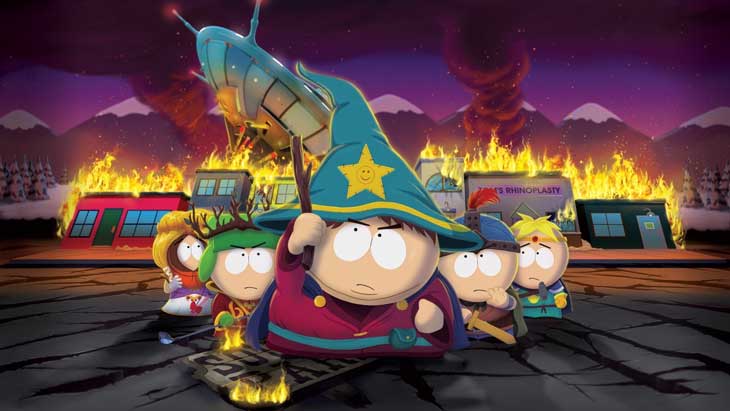 9. South Park: The Stick of Truth
Personally, I am a huge fan of Trey Parker's self-titled animation and I am glad that he was also involved in the creation of the game because initially, the product was a disaster and developers had to reschedule its release for years.
But as a result, they've published a fantastic game that conveys the same emotions as the cartoon.
In the game, you take on the role of a new kid who moves to the town and joins the war between humans, wizards, and elves fighting for the Stick of Truth which, eventually, involves kids into a real confrontation with Nazi zombies, gnomes, and aliens who want to destroy the South Park.
So, if you are a fan of the cartoon or love games with a rich story and black humor, make sure to check it out. This masterpiece costs only $5.29.
Price: $5.29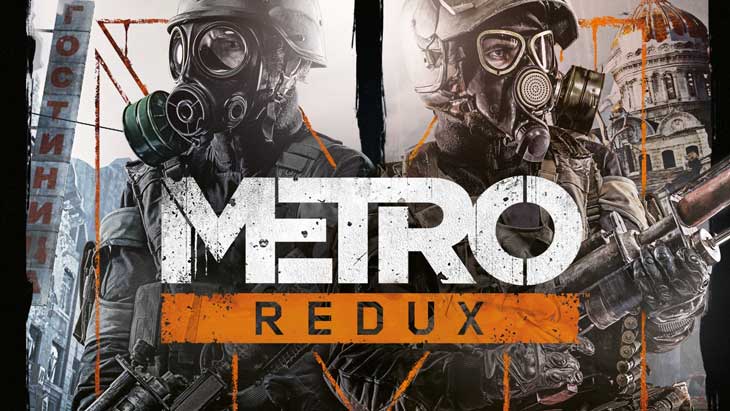 10. Metro Redux Bundle
Although I haven't played in the Redux bundle, which is mostly a visual improvement of the initial games, I have finished Metro 2033 and Metro: Last Light separately at the time of their release.
And I can tell you that these games are fantastic.
Metro is a first-person shooter with a post-apocalyptic setting where you play as Artyom, one of the survivors who live underground, in the Moscow metro.
Among all of the Steam games under $10, only BioShock can compete with its rich storyline; moreover, I start remembering that it was also an emotional game for me, especially the Last Light.
Besides that, you pay only $9.99 for this bundle and get not only one but two amazing AAA games.
Price: $9.99
How to Find Steam Games Under $10?
Want to know how did I get these amazing titles for less than $10?
The secret is simple and for somebody even obvious:
I have bought them on CDKeys.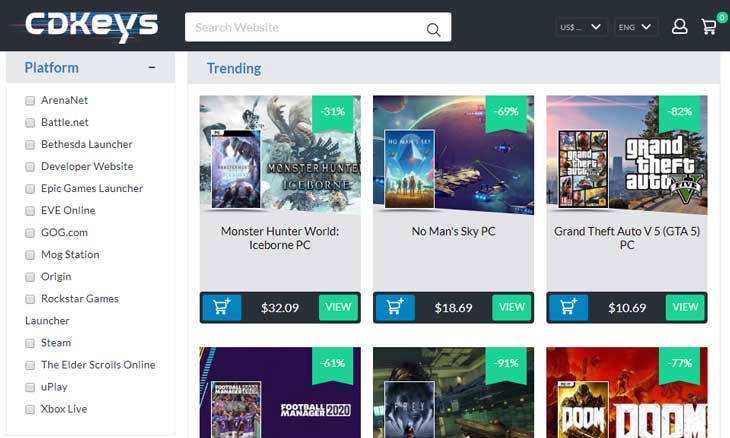 This is the best place to buy Steam keys which is used by many experienced players who buy games frequently.
CDKeys work directly with game developers and instead of Steam's sale commission, which is 30%, they charge almost nothing that allows selling games at competitive prices compared to the Steam.
Only during the past year, it saved me $362.
So, in order to find $10 Steam games, you simply have to click on this link where I have already set everything up – https://fuzhy.com/steam-under-10.
Otherwise, if you prefer doing it manually, go to the CDKeys homepage – https://fuzhy.com/cdkeys and go to the "PC" section.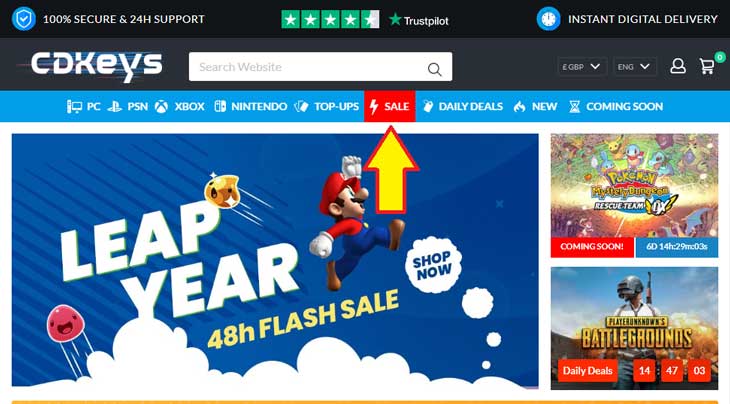 Choose your platform, in our case it is Steam.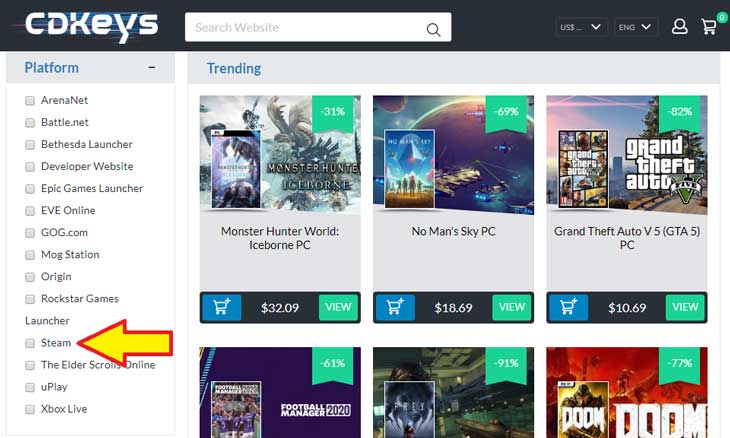 And lastly, set up your budget in the filtering section.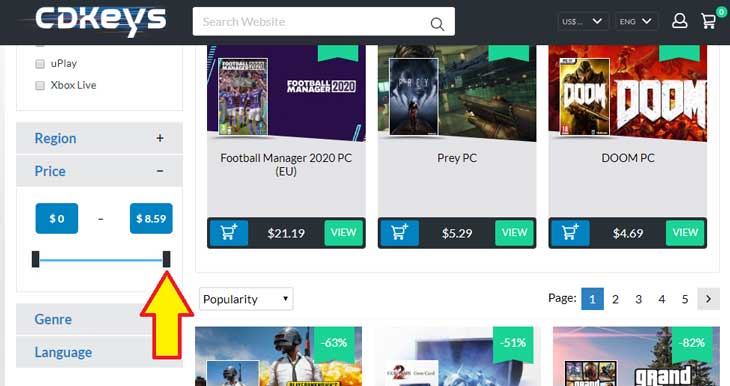 As a result, it will show you all the games available on Steam under $10.
Also, make sure that you've sorted your list by popularity so that it would start the list of Steam games under $10 from the best one.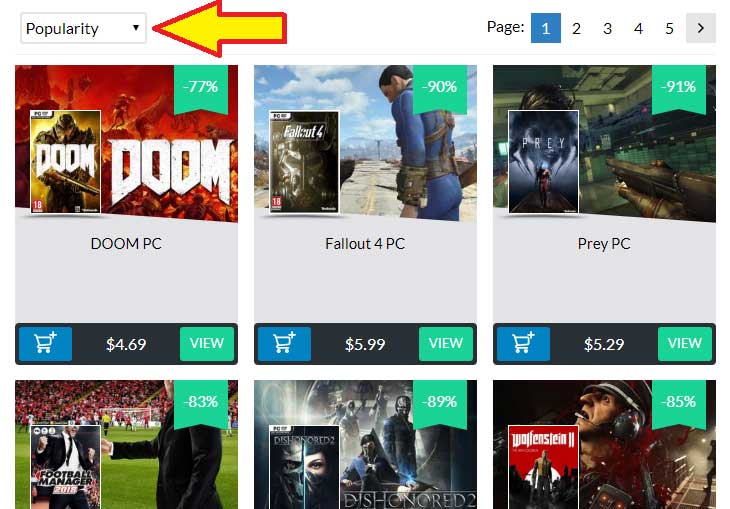 That's literally everything you have to do in order to find the best Steam games under $10 on CDKeys.
Conclusion
Now you know what are the best Steam games under $10 as well as where to get them.
CDKeys is a way better option if you have almost no money.
On Steam, the only thing you can get for that price is a random indie game which you are not likely to play for a long time anyway.
Therefore, you'd better buy a Triple-A game such as GTA V with a rich story, high-quality graphics, and stable mechanics on CDKeys.
I hope this article was helpful and you've managed to find a good Steam game under $10.
Have a great day!
---