I've spent a lot of my time trying to find cool free horror games on Steam.
At first, my expectations were set really high - I thought there are plenty of good horror games I can easily find. But the more I was looking, the less I thought I could find something that is really scary or even somehow related to the genre.
Nevertheless, I didn't give up, and after hours of meticulous searching, I finally found games that satisfy all of my requirements and that I sincerely think are the best free horror games on Steam right now.
So, let's jump to the list.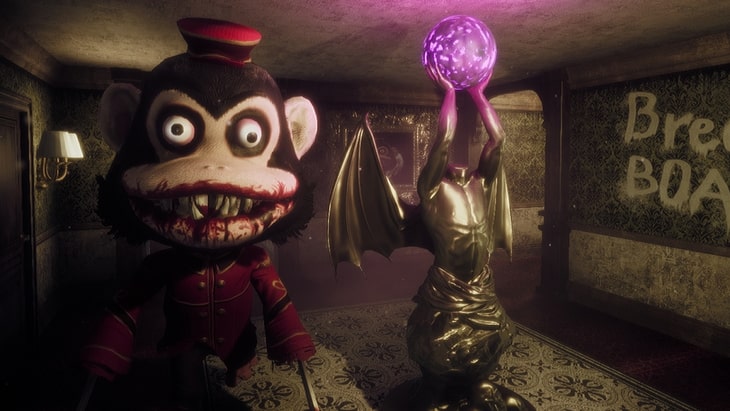 Dark Deception
The first place on my list is taken by Dark Deception.
This is a fast-paced first-person horror game where you are trapped in a maze full of scary creatures, traps, and other hidden dangers and you must find a way out.
It has awesome graphics and remarkable sound effects which make the experience even creepier and more intense.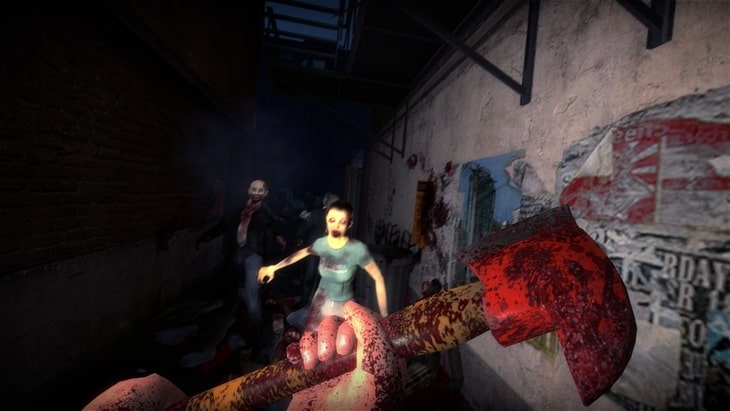 No More Room in Hell
The second best free horror game on Steam is No More Room in Hell.
It's not really that scary, but I think a list of horror-themed games cannot be complete without zombies.
So, here we are.
No More Room in Hell is a cooperative first-person survival shooter which you can play with up to 7 friends or strangers.
Even though there are many custom maps with different ways to play, the game focuses on two main modes: objectives and survival, where you must shoot waves of zombies before the rescue arrives.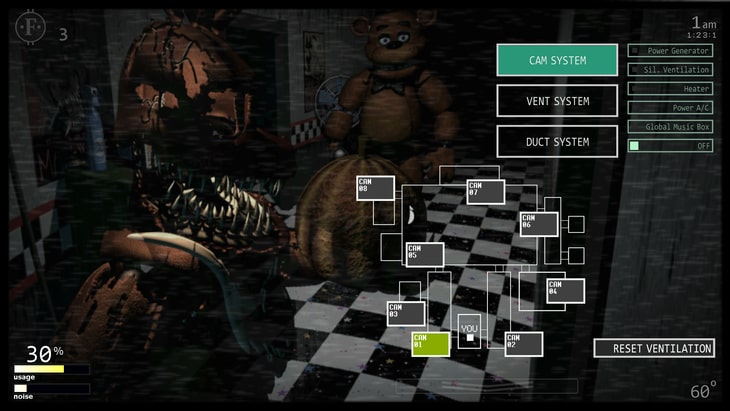 Ultimate Custom Night
The next game on my list of best free horror games on Steam is Ultimate Custom Night.
The game provides us with the classic Five Nights at Freddy's experience where you're trapped alone in an office and you must survive attacks of scary animatronics that are active at night and want to kill you.
This time, it comes with even more features and customization options.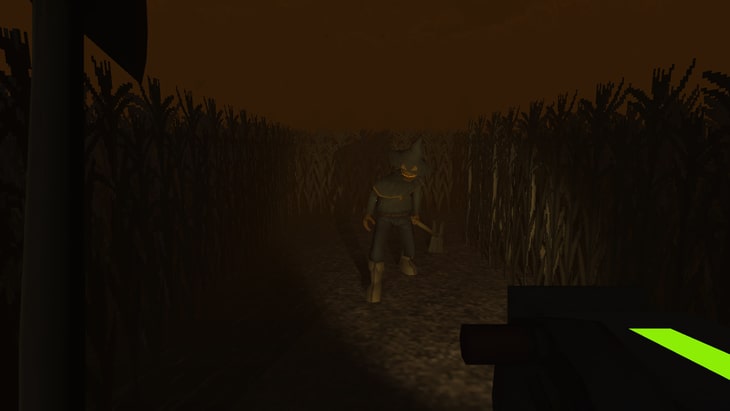 Zardy's Maze
Game number four is Zardy's Maze.
In the middle of the night, you notice strange big plans that start growing in the cornfield and you decide to cut them down.
Not the best idea, especially when your cornfield looks like a maze, right? But it seems like there is no choice, so you pick up your axe and a flashlight and embark on an adventure you will never forget, of course, if you survive.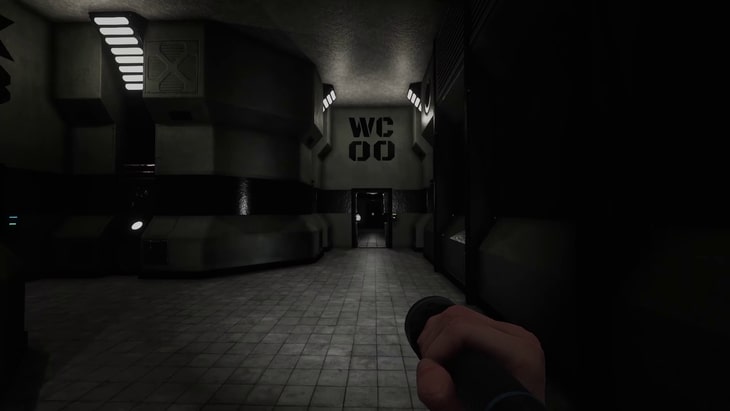 SCP: Secret Laboratory
Another great free horror game on Steam is SCP: Secret Laboratory.
This is a multiplayer experience set in a secret laboratory where during a containment breach everything turned into chaos.
Play as one of the scientists, inmates, security, militaries, or even the horrific entities and make sure that your team takes the victory.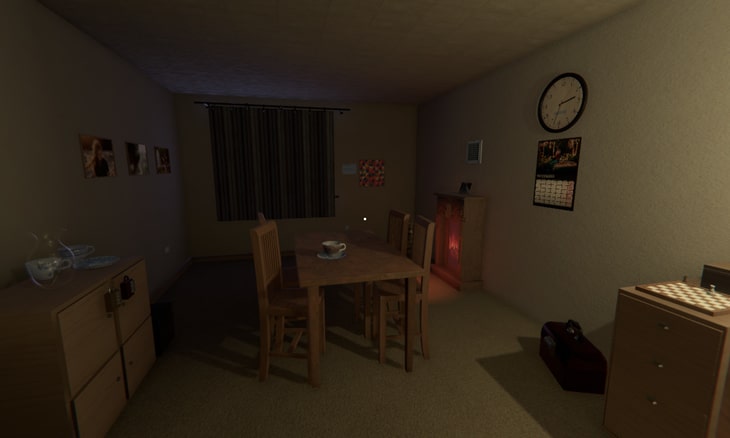 Escape Room - The Sick Colleague
The next free horror game I want to share with you today is Escape Room - The Sick Colleague.
Here, the premise is quite simple: you're trapped in a closed room and you must find a way out as soon as possible.
Discover hidden clues, solve puzzles, and enjoy a thrilling story in solo or co-op mode for up to 6 players.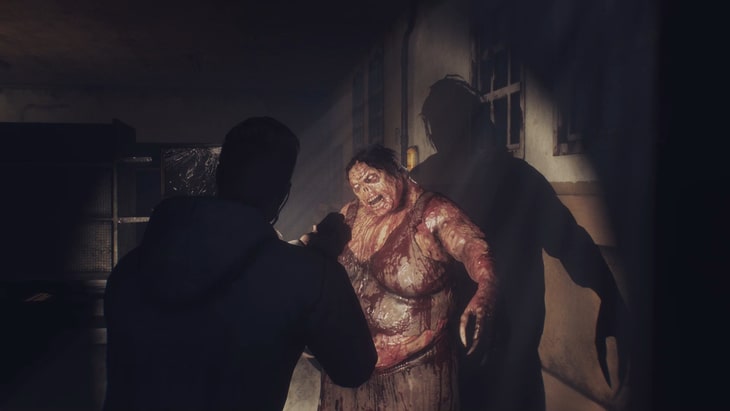 Dead Frontier 2
Game number seven is Dead Frontier 2.
This is a third-person shooter MMORPG set in a post-apocalyptic world.
As in almost any other MMORPG, here you will be able to create your own unique character, develop his abilities and skills, scavenge for equipment and weapons, fight other players in PVP mode and even kill deadly bosses.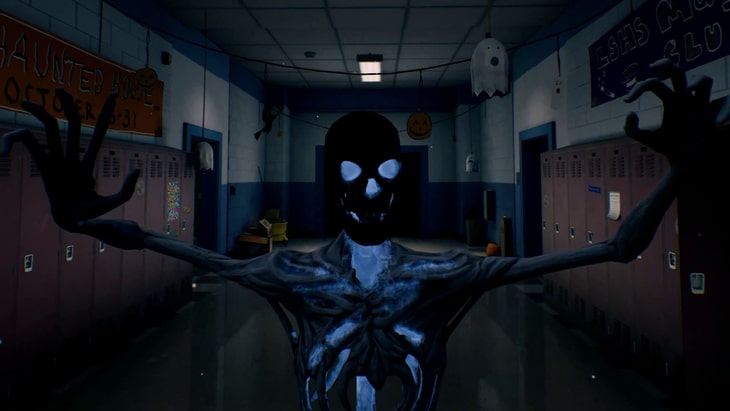 Hide and Shriek
The eighth place on my list of the best free horror games on Steam goes to Hide and Shriek.
It's a 1 vs. 1 multiplayer game where you must scare to death your opponent, whether it's your friend or a stranger, but be careful, it's their goal too.
How does it work?
The game features ten minute matches and during this time you collect points by gathering orbs, catching your opponents into traps, and scaring them. The person who has the biggest score wins.
Seems easy, right? But there is a catch: you are both invisible and you need to use all your wit in order to track your adversary.
Spooky's Jump Scare Mansion
Our next game is Spooky's Jump Scare Mansion.
Here, you can test your bravery by walking through 1000 rooms full of jump scares and dangerous creatures.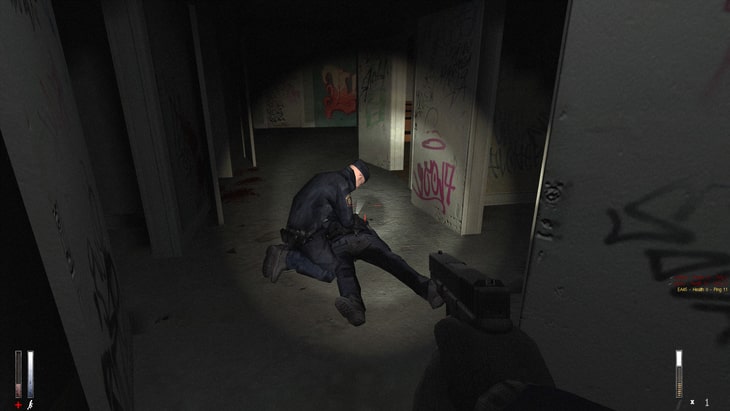 Cry of Fear
And the last but not least best free horror game on Steam is Cry of Fear.
I'm glad that you've made it till the end because this game is very special and, in my opinion, the scariest free game you can find on Steam right now.
It has a huge story-rich campaign with multiple endings where you try to figure out what's going on in a deserted town full of mysteries and supernatural forces.
In addition to this, the game also features an alternate storyline, custom campaigns, and a co-op campaign for up to 4 players.
This is a really good game and the only reason I put it on the last place is that it was released a while ago and there is a big chance that you already know about this game.
But, if you haven't played Cry of Fear, make sure to check it out.
And that's all of the best free horror games on Steam I wanted to share with you today.
I hope this article was useful and now you know which horror game on Steam you are going to play.
If so, make sure to add my blog to your bookmarks because I constantly cover the best free games that you can find on Steam; therefore, if you have a limited budget and enjoy high-quality gaming, it will bring you a lot of value.
Thanks for reading and have a great day!
---