There are plenty of good free multiplayer games on Steam that are highly popular, like CS:GO, Dota 2, Apex Legends, Team Fortress 2, Path of Exile, and so on.
But today, I don't want to talk about these titles because you most certainly know about them already, and there will be no value from another article featuring the same games over and over again.
So, if you are looking for less known and new free multiplayer games on Steam, this list is exactly what you need.
Let's begin.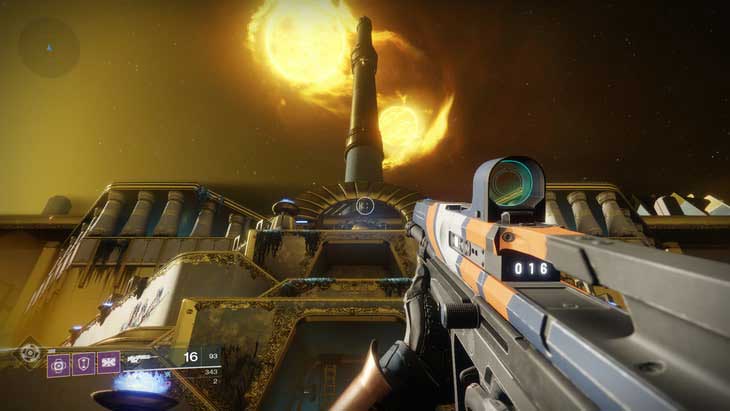 Destiny 2
The first place on my list of the best free multiplayer games on Steam is taken by Destiny 2.
This is a first-person shooter with elements of MMORPG in a futuristic space setting.
It offers plenty of modes that you can enjoy with your friends or strangers in matchmaking, including: co-op missions with awesome bosses, various team-based PvP styles, and even a combination of PvE and PvP at the same time.
And, if you love MMORPGs, this game has different classes, character progression, and, my favorite one, gear drops that you can collect and upgrade.
Unturned
Unturned is a free multiplayer survival game where you become a survivor during the zombie apocalypse.
Whether alone, with friends, or other folks you meet online, you must take care of yourself and adjust to the new world.
This is the most realistic free survival game you can find on Steam right now.
Despite its price tag, Unturned isn't left behind A-class paid titles such as DayZ.
In fact, in some cases, it's surprisingly better.
The only disadvantage is graphics, but even this point is a personal preference.
What can you do in Unturned? Almost everything.
Collect food by gathering, hunting, fishing, or harvesting your own crops.
Build a fortress to keep resources and protect yourself from possible dangers, whether it's other survivors, zombies, animals, or natural disasters.
On the other hand, if you don't like being on the defense, you can choose a more aggressive play style and become the biggest threat on a server.
There are many more features that will take hours to describe, like roleplay servers and vehicles; so, if you're into survival games and you haven't played Unturned yet, make sure to give it a chance.
There is one more feature that deserves a special mention - modding. Here, you can modify literally everything, from skins to entire maps, upload them to the workshop, and download works of other players.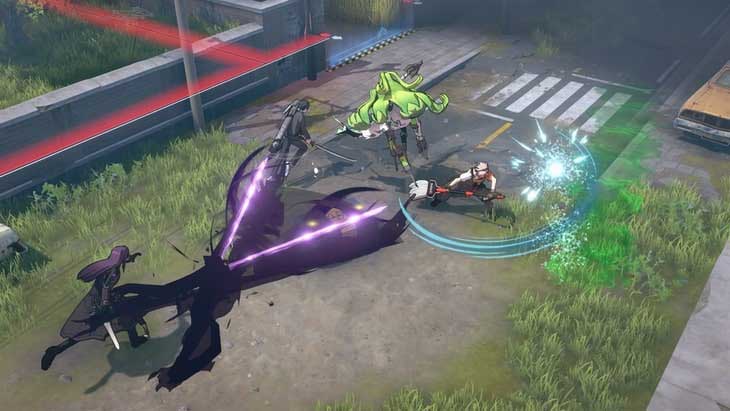 Eternal Return
The third best free multiplayer game on Steam is Eternal Return.
Enter the arena alone or in a group of up to three players and prove you're the best in this free battle royale survival MOBA game.
As in any other decent MOBA, here your skill and knowledge of the game are essential for the victory.
Each battle lasts for about 20 minutes, and the last person or a team to stay alive wins.
During this time, you need to level up your character, craft powerful weapons and equipment, search for resources, and be ready to strike your enemies.
Eternal Return has a well-developed strategic aspect and there are always areas for improvement: you can create unique builds, choose different development paths and play styles, practice various heroes, work on new combinations with your allies, and so on.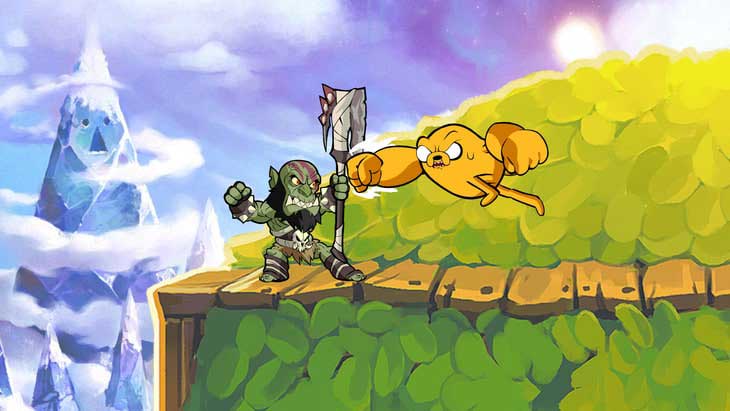 Brawlhalla
Looking for something more casual? Let me introduce you to Brawlhalla, a 2D fighting platformer for up to 8 players that you can play online, locally, or even with your buddy on the same PC against other players online.
The main part of the game features casual and ranked matchmaking. The first one is created more for fun, while the latter to prove your strength to the whole world.
Both of them are played similarly: 1 vs. 1 and 2 vs. 2. However, casual matchmaking also has a free-for-all mode.
In addition to that, you can create or enter custom lobbies for up to 8 players that have countless amount of play styles, not only in terms of the number of players on each side (1 vs. 1, 2 vs. 2, 3 vs. 3, 1 vs. 3, etc.), but also entirely new game modes, such as Brawlball, Capture the Flag, Bubble Tag, and many other hilarious modes, especially when you play with your friends.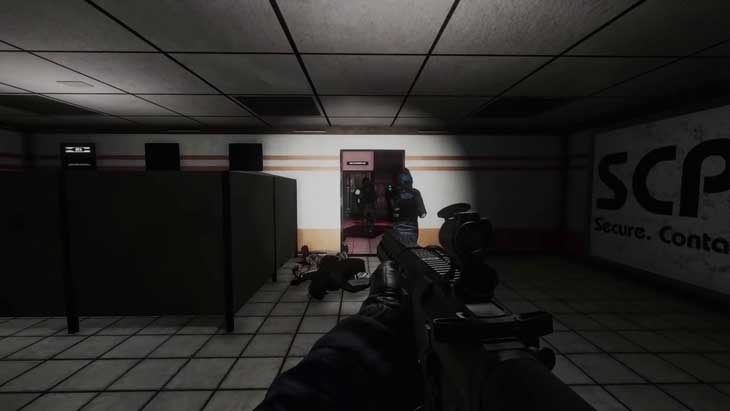 SCP: Secret Laboratory
The next best free multiplayer game on Steam I want to share with you is SCP: Secret Laboratory.
This is a roleplay horror game set in a laboratory during an accident where horrific creatures have escaped their cells and now threaten humanity.
Play as a part of one of many teams and finish all of your tasks faster than others. Your goals vary depending on which side you are: good, evil, or neutral.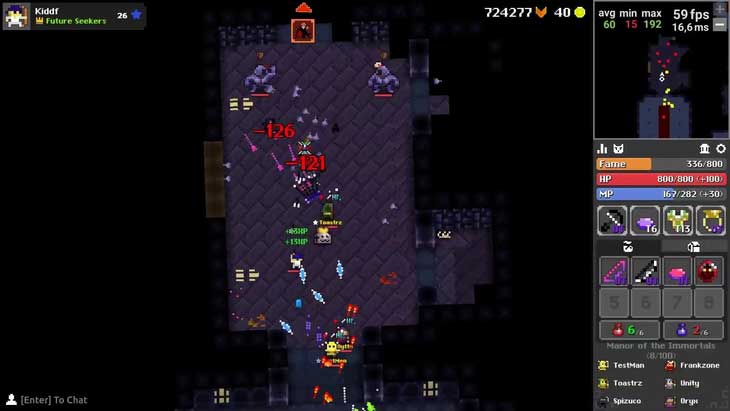 Realm of the Mad God Exalt
Realm of the Mad God Exalt is a retro style top-down MMO shooter, and if you enjoy dungeon crawlers and love loot drops, this game is a perfect option for you.
Here, the main focus is centered on the character development: you need to gain experience, kill various monsters and bosses, complete quests, and obtain powerful equipment with the ultimate goal to earn as much fame as possible before you die.
I mean not in real life, but in the game. I'm making this point because you need to know that the death of your character in Realm of the Mad God Exalt is permanent and all of your resources will disappear.
After your death, the fame is calculated based on your achievements and it will be added to your balance. This type of currency can be later used to purchase special items and feed your pet.
Also, if you've collected an enormous amount of fame, you can appear on the leaderboards, but it's not that easy.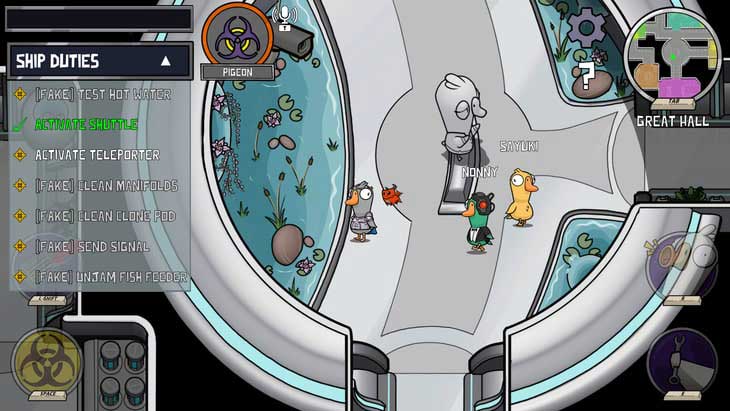 Goose Goose Duck
Is Among Us free on Steam? No.
Are there any alternatives? Yes.
What is the best one? Goose Goose Duck.
Goose Goose Duck? Duck, Duck!
In my opinion, Goose Goose Duck is better; but, who knows, maybe I have just played the old game too much.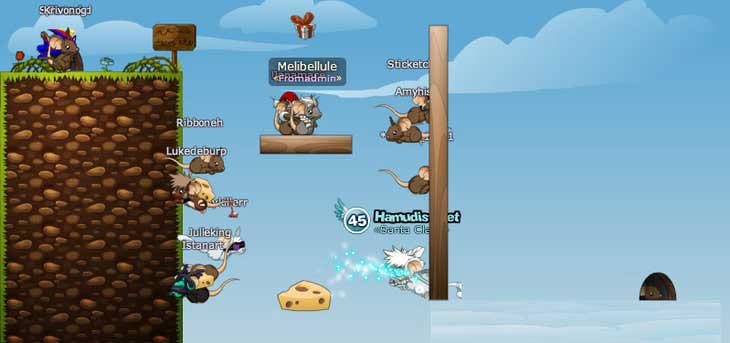 Transformice
Transformice is the most simple free multiplayer game on this list, it's even easier than Brawlhalla.
All you need to do is grab the cheese and bring it back to the hole.
You might ask, "How is it supposed to be fun?"
But it's not just fun, it's hilarious.
There are many obstacles on your way and you need to use your wit in order to leverage the in-game physics and tackle them along with other mice.
Another interesting point of the game is that, in every round, one of the players becomes the Shaman with special powers who can help others. The better you play as the Shaman, the faster you will grow and be able to use the most advanced tools in order to reach your goals.
Transformice has dozens of modes and millions of maps, so you are not likely to run out of content soon. Moreover, the game has the level editor, and you can make your own contributions to the workshop.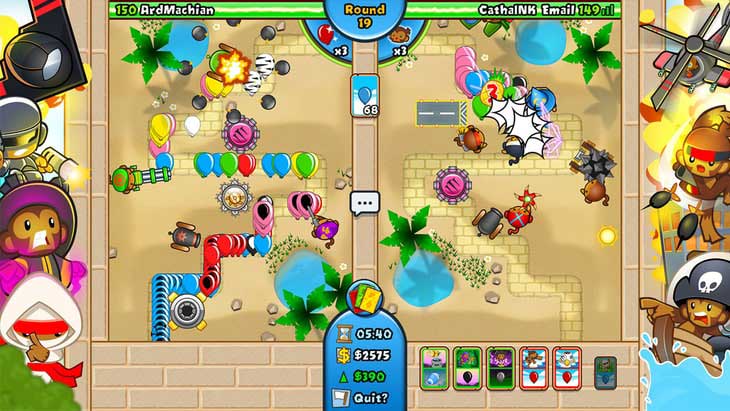 Bloons TD Battles
Game number nine is Bloons TD Battles.
This is a free multiplayer tower defense game where two players compete in one of the four game modes: defense, assault, custom club, and card battles.
Here, the base mechanics aren't quite different from other tower defense games where you need to build and upgrade towers in order to stop monsters, in our case - balloons, from reaching the end of the track.
Now let's take a closer look at the modes.
Defense - a simple game where you need to last longer than your enemy.
Assault - similar to the Defense, but you also can send additional balloons to the neighboring track.
Custom Club - as the title suggests, it can be customized with different rules.
Card Battles - use cards to build towers and assault your opponent.
So, if you like tower defense games, Bloons TD Battles is the best free multiplayer game on Steam you can find of that kind.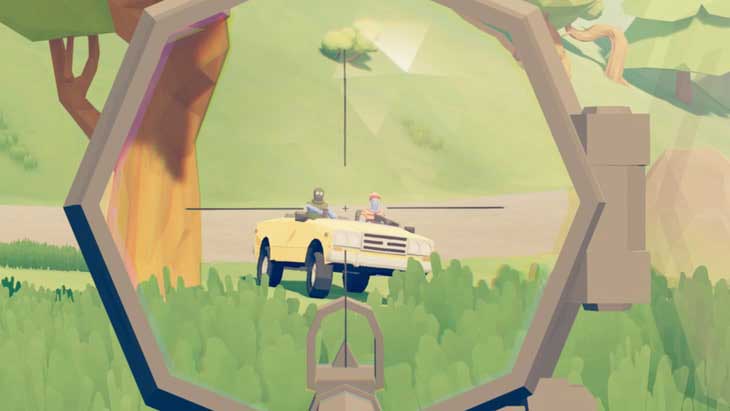 Totally Accurate Battlegrounds
The last place on my list of the best free multiplayer games on Steam is taken by Totally Accurate Battlegrounds.
The same way as Unturned, the second game I mentioned today, looks similar to DayZ, Totally Accurate Battlegrounds resembles PUBG, but it's more fun due to the wacky physics and unusual game mechanics.
And that's all of the best free multiplayer games on Steam I wanted to share with you today.
I hope this article was useful and now you know which multiplayer game on Steam you are going to play.
If so, make sure to add my blog to your bookmarks because I constantly cover the best free games that you can find on Steam; therefore, if you have a limited budget and enjoy high-quality gaming, it will bring you a lot of value.
Thanks for reading and have a great day!
---