Survival is one of the most popular genres in the gaming industry.
And while there are dozens of great titles that you can buy, there are almost no good free survival games on Steam that are actually worth playing.
Therefore, I have decided to gather the ultimate list of the best free survival games on Steam.
So, if you love the genre, but have a limited budget, this article is the only thing you need to read in order to be aware about all of the best options.
Let's begin.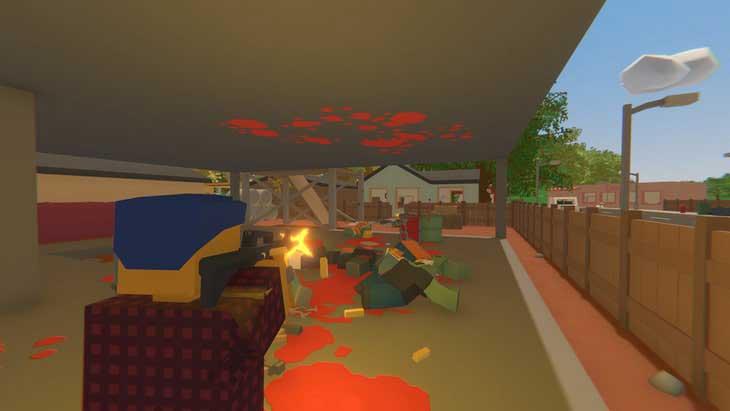 Unturned
There are nine more games on this list, but if you're looking for the most realistic free survival game on Steam with unlimited capabilities, there's nothing even remotely close to Unturned.
So, if you don't mind Roblox-like graphics, just go for it.
In Unturned, you become one of the survivors during the zombie apocalypse and you must do your best to adapt to the new reality, alone, with your friends, or other people online.
Find necessary resources and food, craft tools and equipment, and build a house to store your loot and protect yourself from zombies, other players, and natural conditions.
Even though the survival genre oftentimes suggests that it's going to be a lonely road, this isn't the case with Unturned.
Here, the social aspect is an important part of the game and you will meet dozens of real people as well as NPCs.
Regarding NPCs, in Unturned there are many of them. You can have a chit-chat, trade with them, or get quests.
Thus, you will never feel lonely, even if playing offline.
When it comes to the multiplayer mode, in addition to co-op survival, you can also enjoy PvP.
So, when you feel ready, pick up your weapon, whether it's a sword or a machine gun, get into your vehicle (yeah, there are many vehicles that allow traveling not only by land, but air and sea), go raiding other players, and steal their possessions.
Lastly, after discovering all of the beauties of this game, you can start making your own mods and share them with the rest of the community.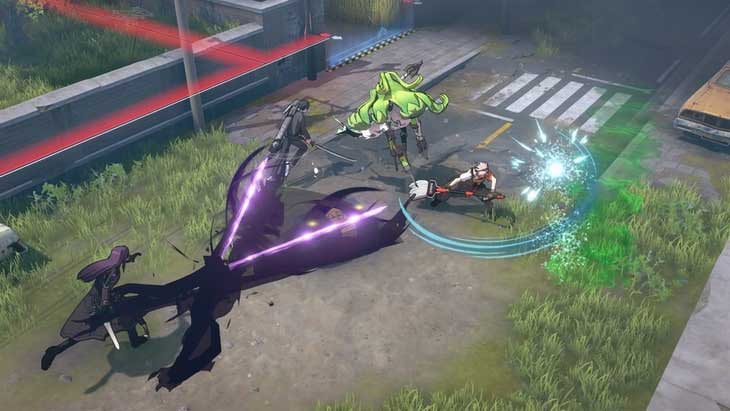 Eternal Return
The second place on my list of the best free survival games on Steam is taken by Eternal Return.
This is a mix of battle royale, survival, and MOBA genres where 18 players fight on the arena in the last man standing match.
It can be played either in solo or co-op mode with up to 2 teammates.
The thing I love about battle royale and MOBA games is that the time and money spent on the game don't matter, and each player always has the same odds for the victory.
The only important aspect here is how good you are during these 20 minutes of battle.
On the other hand, knowing the game is essential; therefore, you must develop your skill to be the best.
And in Eternal Return, there are many areas to improve, from unique item builds to advanced strategies you can leverage on the battlefield.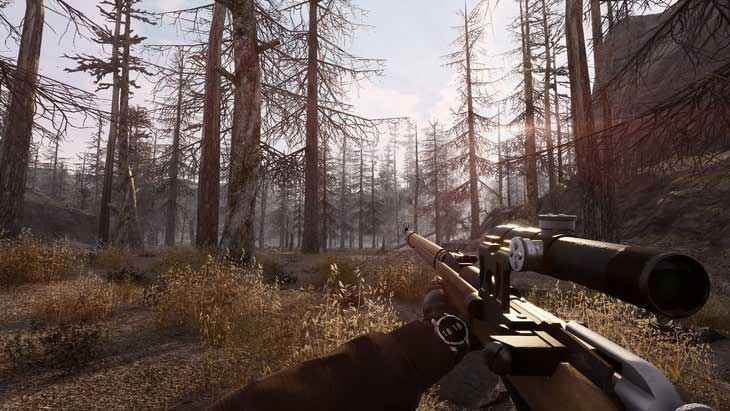 Will To Live Online
The next best free survival game on Steam is Will To Live Online.
In this FPS MMORPG, you need to survive in the post-apocalyptic world full of dangerous mutants, anomalies, radioactive zones, and other wanderers like you.
Although there are quests that help learning more about the history of this place, the game features the open-world mechanics and there is no linear path to follow.
Will To Live Online starts from the character creation: you can create a unique appearance and select one of the four classes.
Each class has its own special skills, abilities, play style, and preferred weapons, so be careful with your choice.
After this, you're free to do whatever you want: complete quests, gather resources, craft and upgrade equipment, satisfy your needs, such as hunger and thirst, find allies, and destroy enemies.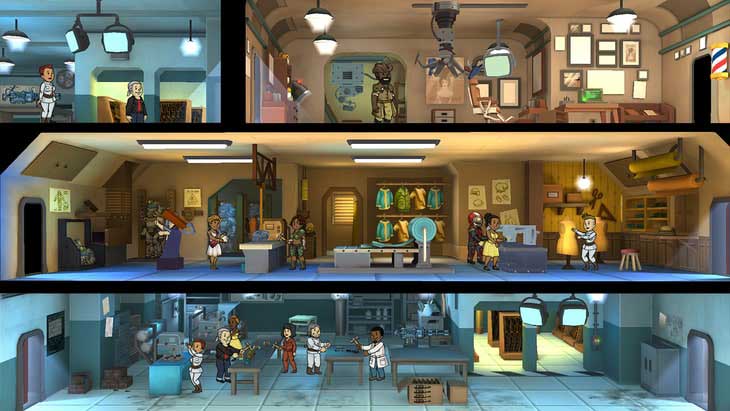 Fallout Shelter
Now, let's take a look at some strategies.
By no means, base-building is one of the best parts of survival games.
And there is only one game I can recommend you of this type - Fallout Shelter.
Become the leader of your underground Vault and manage it successfully to make your community happy and survive in the post-nuclear world.
At first, you need to make sure that your shelter has all of the necessary resources, such as food, water, and power. Then, focus on the progression and the well-being of your people.
Aside from developing the Vault, players can explore the outside world in order to find useful resources, new equipment, powerful weapons, and rescue other dwellers.
But always keep your eyes open, nuclear bombs haven't erased all evil from the world.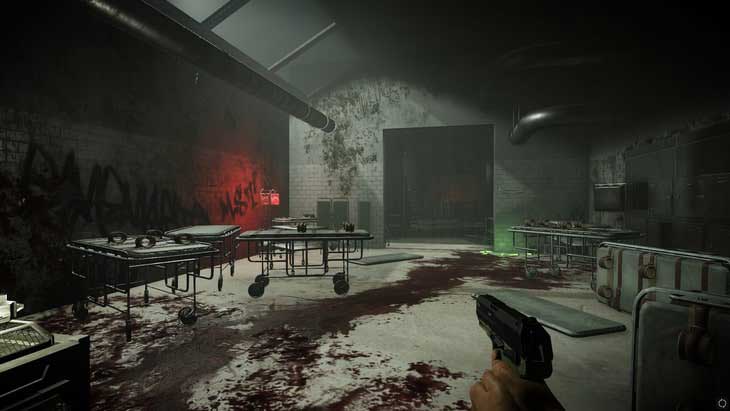 Deceit
Game number five is Deceit.
This is a first-person social deduction game for 6 players about a group of survivors that moves to the safety zone. Two of these people are infected and their goal is different, they want to kill the rest of the group.
And as in any other social deduction game, players must use their instincts and clues they gather along to find the infected and cast them out.
Don't expect it to be easy, though.
The game is designed to confuse you, and it's likely that your first assumptions will be wrong.
Moreover, the infected have the ability to transform into vicious monsters, which makes them way more powerful.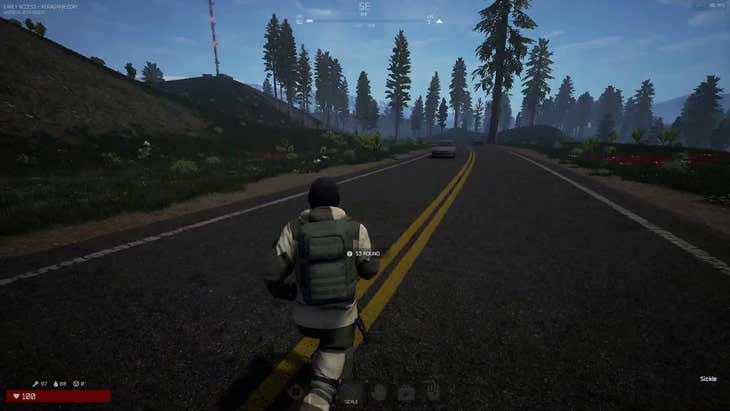 XERA: Survival
The sixth place on my list of the best free survival games on Steam is taken by XERA: Survival.
Here, you enter a world dominated by robots and you must survive along with other fellow humans; but be careful, humans can betray you too.
Even though at the beginning this game looks similar to DayZ, in reality XERA: Survival is more of a mix between DayZ and PUBG: the survival isn't that hardcore, and you loot weapons, equipment, and other resources much faster, which makes you able to enjoy in-game action right when you start playing.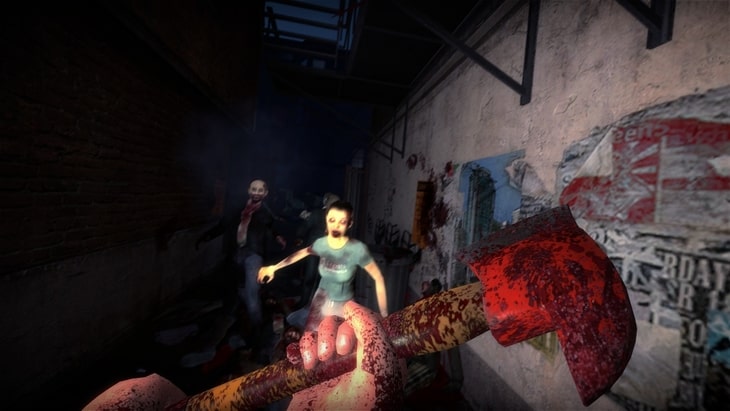 No More Room in Hell
Another great free survival game on Steam is No More Room in Hell.
This is a realistic co-op first person shooter set during the zombie apocalypse.
The whole humanity is on the edge of existence and you must do your best to make it till the next day.
Team up with up to 7 friends or random people online and play through challenging missions, a simple survival mode, where you need to defend from hordes of zombies until the rescue arrives, or other custom modes developed by the community.
And be careful, this isn't the game where you have unlimited ammo and don't worry about your resources.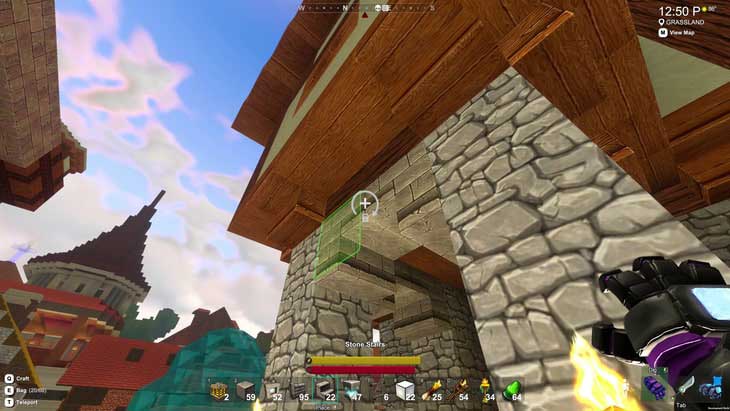 Creativerse
If you're looking for a free alternative to Minecraft, my next game is for you.
Creativerse is an open-world sandbox survival crafting game where you have limitless possibilities to unleash your creativity.
Its core mechanics are exactly similar to Minecraft: you gather resources, craft tools and equipment, and build your own world.
However, it's not a budget copy, and there are many differences between them.
The game starts from creating your character.
Then, you can explore the world full of beautiful flora and fauna, ensure your survival, develop your settlement, and progress through the main story.
Or, you can avoid all of these things and simply enjoy the building part of the game in the creative mode.
Creativerse can be played alone, with friends, or other people on public servers, but you always need an internet connection.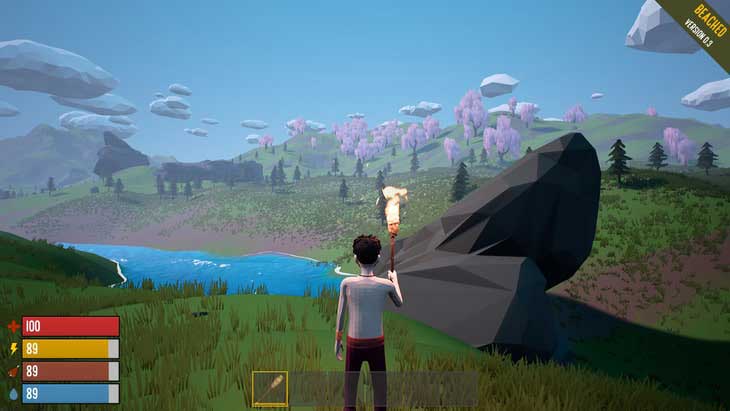 BEACHED
BEACHED is another great free open-world sandbox survival crafting game on Steam, but it's more similar to Rust rather than Minecraft, where the main focus is on online PvP.
But even if the server is empty, there are still many activities to enjoy: gathering resources, developing your own base, and raiding pirate camps in order to get extremely rare weapons and equipment.
On the other hand, this game is in early access, so don't expect it to be perfect.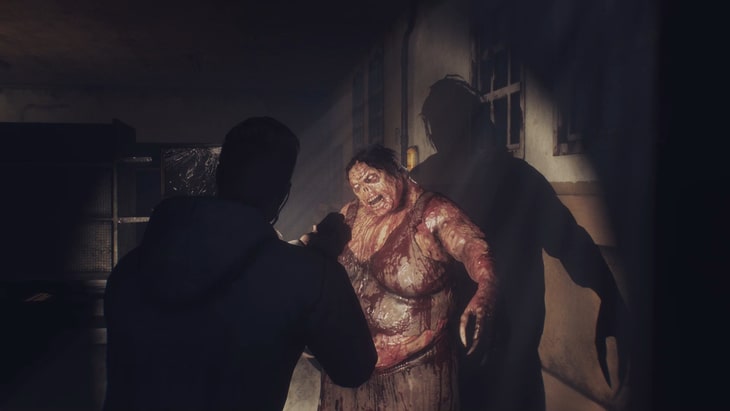 Dead Frontier 2
And the last but not least best free survival game on Steam is Dead Frontier 2.
This is a typical third-person MMORPG in a unique post-apocalyptic setting where you level up your character, develop his skills, farm loot, slay bosses, and enjoy battles with other players.
So, if you're looking for a game with a deep character progression, make sure to check out Dead Frontier 2.
And that's all of the best free survival games on Steam I wanted to share with you today.
I hope this article was useful and now you know which survival game on Steam you are going to play.
If so, make sure to add my blog to your bookmarks because I constantly cover the best free games that you can find on Steam; therefore, if you have a limited budget and enjoy high-quality gaming, it will bring you a lot of value.
Thanks for reading and have a great day!
---