Today, there are hundreds of websites where you can buy Steam keys.
And while some of them bring real value to players such as offering cheap prices or having a broad assortment of games that aren't possible to find on Steam anymore; for example, Skyrim Legendary Edition.
The other majority of these websites were created just to trick users into buying Steam keys at a higher price they sometimes don't even receive.
Therefore, I have decided to gather a list of best places to buy Steam keys in one comprehensive post so that it would be the only guide every beginner needs to read before buying cheap Steam keys on third-party websites.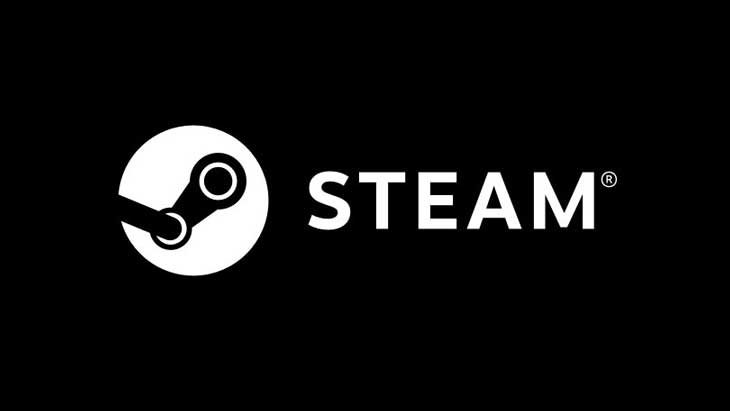 I have been buying Steam keys for 6 years and came to the conclusion that it is OK to buy them on Steam only if you do this once a year or less. But if you do this frequently, that's a big deal.
To illustrate, I buy at least 2 games a month and using these websites saved me $362 in the past year.
I know how hard it is to start buying Steam keys online.
Personally, I have spent almost a week researching forums before I made my first purchase. It was very scary, especially in 2014, when the Internet wasn't the usual place for shopping.
And up until now, I have tested many different places to buy Steam keys online and I can say with certainty where you should do this as well.
First of all, I will share with you my go-to website where I purchase Steam games all the time and then we will go over a ranked list of best places to buy Steam keys from best to worst that I use in case I haven't found a game in my favorite one or they offer better prices.
So, let's get started.
What is the Best Place to Buy Steam Keys?
If you want a quick answer, Green Man Gaming is the best place to buy Steam keys.
I have been using the platform for more than 2 years and I never was disappointed.
They always offer generous discounts even for the most-anticipated games of the year in a day they start being available and you don't have to wait for Steam's special sale in order to get the game at a reasonable price.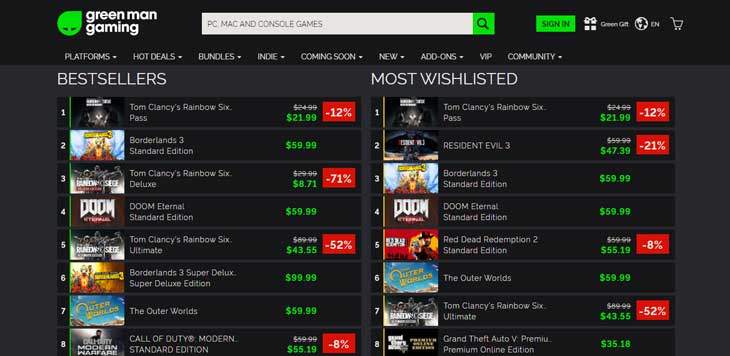 Moreover, if you are looking for a game that wasn't released recently, you'll be able to get at least 50% off. For example, right now you can buy Tom Clancy's Rainbow Six® Siege Deluxe Edition with a 71% discount at $8.71 while its original price is $29.99.
So, if you want to find a secure place to buy Steam keys at the lowest price, go with the Green Man Gaming.
But in case you are looking for a very rare game that you weren't able to find there, make sure to check other platforms I have listed below. Personally, when I was looking for STALKER: Call of Pripyat, the best STALKER game, I managed to find it only on GamersGate, a platform we will overview in this article later.
So now let's take a closer look at each website where you can buy cheap Steam keys.
Best Places to Buy Steam Keys (Ranked)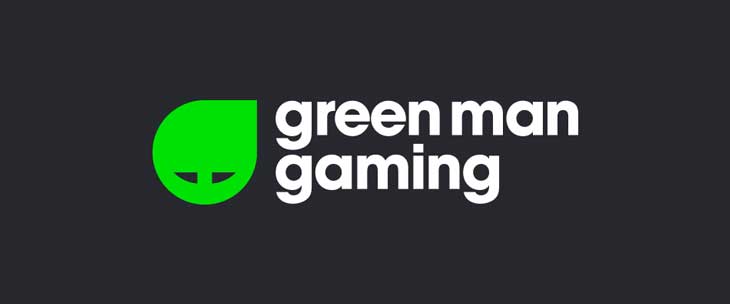 As it has been already mentioned, Green Man Gaming is the best place to buy Steam keys, but let's review it completely.
First and foremost, I believe that pricing is the most important factor when it comes to choosing the best place to buy Steam keys and Green Man Gaming wins other websites almost all the time in this category.
Their homepage always filled with delicious deals for the newest games and pre-purchases that are hard to say no, and you are not likely to find such offers on other platforms.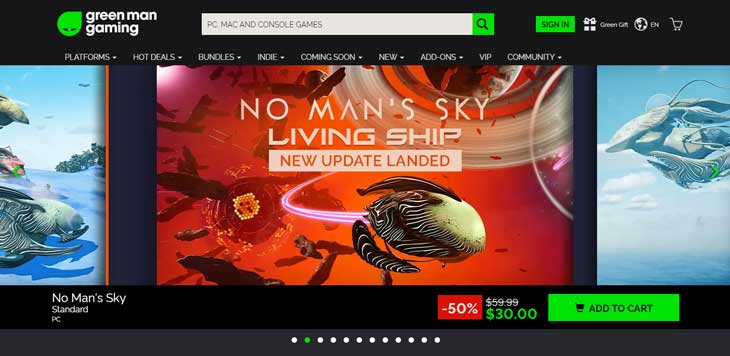 Secondly, it is worth noting that Green Man Gaming is an official partner of big game publishing companies and that is actually the reason why you always can buy or even pre-purchase games with a discount at the same day they appear on Steam.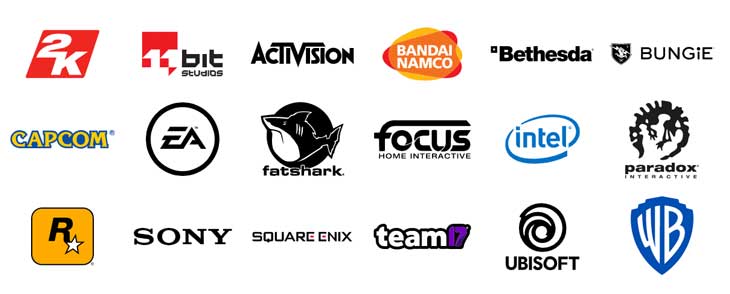 Besides that, Green Man Gaming has been doing business for more than 10 years, so you can be sure they won't deceive you. It can also be proven by tens of thousands of positive reviews on Trustpilot.

Even if you got stuck with the service, their customer support team is available 24/7 and you will be able to deal with any kind of a problem quickly. Moreover, the platform has a very active community where you can discuss whatever you want in the world of gaming.
The only disadvantage I find on Green Man Gaming is that although they have a big assortment of games, sometimes it lacks good old titles released 10+ years ago. At the same time, I can understand them because supplying these products might be unprofitable.
Overall score: 4.9/5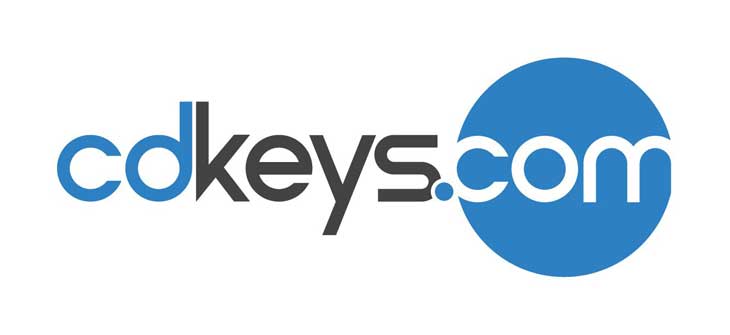 Whereas Green Man Gaming is my favorite place to buy Steam keys, CDKeys is almost no different from it.
As well as Green Man Gaming, CDKeys is an official partner of big game publishers and you can be sure that this is a trustworthy company. It can also be proved by their Trustpilot profile which has even more positive feedback than Green Man Gaming.

I use these platforms interchangeably because both of them have great deals and sometimes the discount on CDKeys might be even bigger than on Green Man Gaming.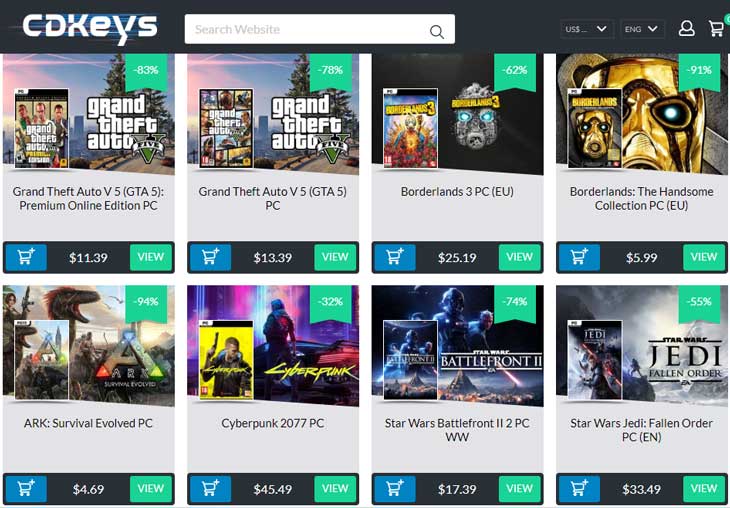 Moreover, I enjoy using CDKeys more than Green Man Gaming because their website is easier to navigate and its design is very clean.
The next thing I like about CDKeys is their assortment of games. It is the biggest one among other websites and this is my go-to place in case I don't find a game on Green Man Gaming.
On the other hand, I don't understand why they have a different initial price from Green Man Gaming or other platforms. They always offer a discount, but the starting price is way bigger which makes its comparison a little confusing. To illustrate, while CDKeys may have a 75% discount on a certain title, the price on Green Man Gaming is lower with only 60%.
Another drawback of CDKeys is the absence of a place where the community could discuss the platform which makes it a little intimidating for new users to get started using it. However, I have been using it for a long time, and I can assure you that this is a safe place to buy Steam keys.
All in all, CDKeys is one of the best places to buy Steam keys with great deals and the biggest assortment of games available. So, make sure to use it along with the Green Man Gaming in order to get the most advantageous deals.
Overall score: 4.8/5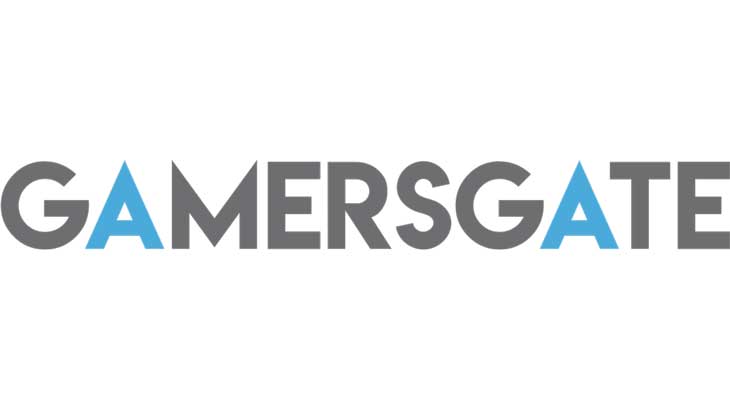 On the third place of my list is GamersGate.
This is another secure reseller which gets keys only from official distributors.
Sometimes, they have pretty much decent pricing for new gaming releases and pre-purchases that even better than on my favorite platforms, CDKeys and Green Man Gaming. And if you don't mind the disadvantages I will talk a bit later, that's an amazing website where you can buy Steam keys as well.
Besides the cheap prices, GamersGate also offers a broad assortment of games which even includes very rare titles such as STALKER: Call of Pripyat which I wasn't able to find anywhere else.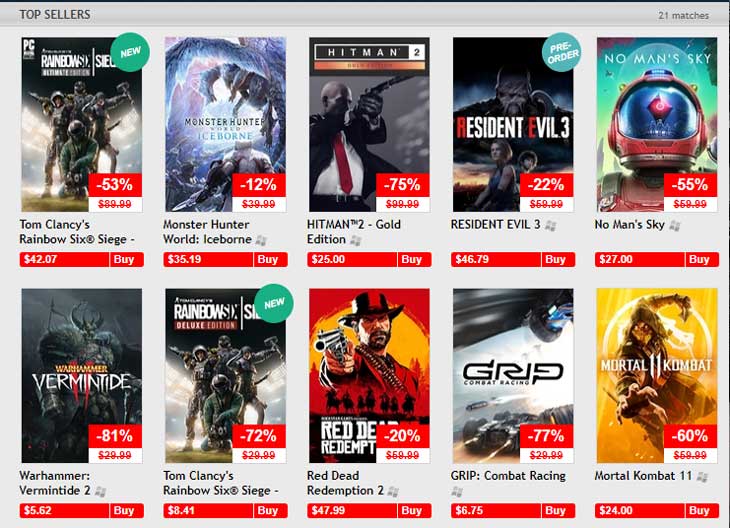 Now let's consider its drawbacks.
First of all, I dislike their website design.
You may feel differently, but in my opinion, it looks like the platform hasn't been renovated since 2009. I also believe this scares away a lot of new customers because they simply think that it doesn't work any longer.
And the second big problem with GamersGate is a terrible service to their customers.
As they stated:
In order to prevent fraudulent activities, your purchase may be put on hold for the next 24 hours.
And boy, this happens very frequently, especially if you use VPN, buying many games within a short period of time, having multiple accounts on the platform, or performing any other type of activity which may seem suspicious (it is very bad that even they cannot define clearly what it means).
All in all, GamersGate is also a good service that provides one of the cheapest pricing and sometimes their deals are way better than on Green Man Gaming or CDKeys, so if a sudden 24-hour hold is not a problem for you, feel free to buy Steam keys there.
Overall score: 4.3/5
This is another best place to buy Steam keys, but I don't recommend it for purchasing any recently released games or making pre-orders. Almost every time they price them higher than on Green Man Gaming and CDKeys, so I see no reason to waste extra costs here.
On the other hand, they have a Hot Deals section where you can get an extremely good discount even for game titles that were published about a month ago.
They are making very generous deals and when I first saw it, I thought there is something illegal with their source of key distribution because they couldn't be that cheap.
I was wrong.
It turns out that 2Game is an official partner of well-known publishers, so you are guaranteed to receive desired keys at the highest level of safety.
They have been selling keys for almost a decade and have managed to earn an excellent reputation on Trustpilot which means they have an efficient support team that solves all customers' complaints very quickly so that they don't even have enough time to write bad things about them on websites like this.
The biggest disadvantage of 2Game is a small variety of payment options.
Currently, they work only with PayPal, Visa, or MasterCard. And I don't think they are going to expand this list.
With that said, make sure to check prices on 2Game before buying a Steam key as well. Who knows, maybe you'll be lucky to see the game you are looking for in the Hot Deals section.
Overall score: 4/5
Relatively to the other stores, AllYouPlay has the smallest assortment and it seems like they are supplying only trending games and new releases.
While they are doing a pretty bad job with the new games due to the pricing that is almost no different from the Steam itself, their Highlights section is outstanding.
Basically, this is an alternative to the 2Game's Hot Deals section where they offer hot deals for top-selling games such as GTA V, Hell Let Loose, or Bioshock. And although you always can get these titles cheaper on Green Man Gaming or CDKeys, sometimes AllYouPlay surprises with unbelievably cheap prices.
Unfortunately, the Highlights section is the only thing I admire about this website.
I can recommend it neither for buying the new games nor the old ones because their assortment is very small so that you simply won't be able to find them.
So, if you are looking for a specific title and you are not able to find it in the Highlights, check out the first three platforms I have written about above.
Overall score: 3.6/5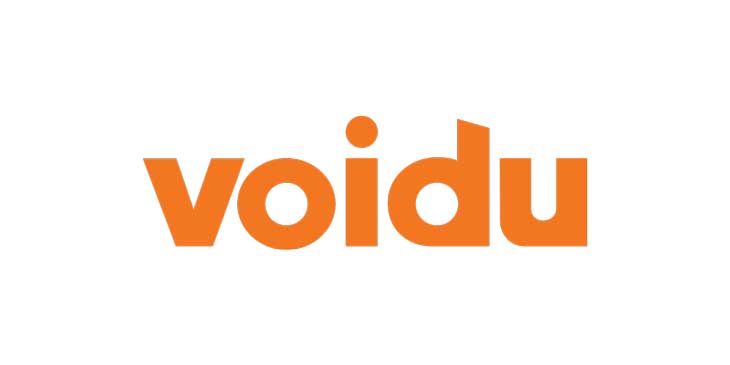 Voidu is another official online key distribution platform which I recommend only for checking out their special deals.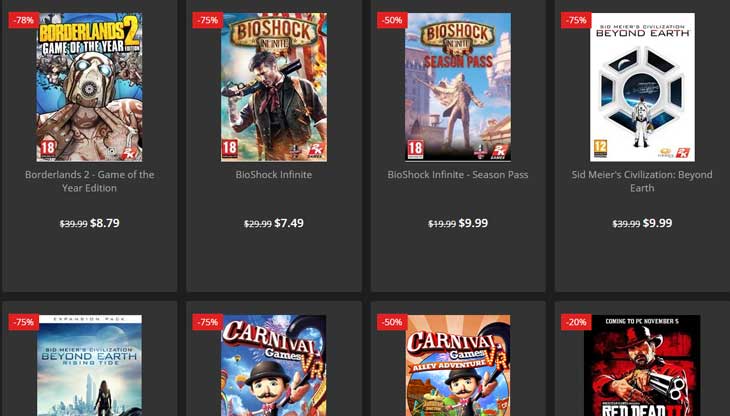 When it comes to the new games, it is not the best place to buy Steam keys.
Also, sometimes you can get an old game with a huge discount but due to their small assortment, the chances of this are low.
Another disadvantage of this website is bad navigation.
Thus, if you want to buy a game you don't know the name of; you'd better find it somewhere else in advance.
So, make sure to check it out from time to time, but don't treat it as the main source of the Steam keys.
Overall score: 3.4/5
Personally, I have used it only once during the last year when I wanted to add Anno 1602 A.D. to my collection. It is not the best Anno game, but that's great news for old fans of the franchise who don't want to pay a full price for the game they will play only a couple of times.
And by showing this example, I want to make an accent on how big assortment of this website is.
This is another trustworthy place to buy Steam keys which works with game publishers directly and has been selling them successfully over the last 6 years.
But why it took the last place on the list?
Well, although Opium Pulses is the best place to buy cheap Steam keys for the old games, it has some annoying flaws, and it's not only their excessive pricing for the new games.
It all lies under their website design and performance.
And even if you are patient enough to deal with the old school style, it is impossible to bear when it doesn't load properly and show a 521 error. By the way, in order to solve this, you should open one of its pages from the search engine which doesn't lead to the home page.
Overall score: 3/5
Conclusion
To sum up, in this article we have gone through the best places where you can buy Steam keys for cheap. And before you write me that I have skipped some other well-known platforms, such as Kinguin, I want to let you know that I did that on purpose in order to avoid the smallest chance of you being scammed.
All of the platforms I have reviewed in this post are 100% risk-free and they get keys directly from big publishers like Bethesda, Ubisoft, 2K, SONY, Warner Bros., Square Enix, Capcom, etc.
So, you don't have to worry about the legitimacy of these websites at all.
On the other hand, if I were you, the only thing I would focus on is getting the best possible price out of these platforms so that you wouldn't get disappointed after understanding that you could buy a game even cheaper for $2.
Now, this is your turn.
Check out these platforms and buy a Steam key you want at the best price.
I recommend starting from Green Man Gaming.
---